Headbands
T-Shirt Sleeve Refashioned to a Cute, Easy Headband. My sewing machine is having problems.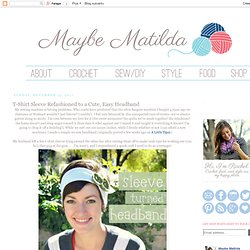 Who could have predicted that the ultra-bargain machine I bought 4 years ago on clearance at Walmart wouldn't last forever? I couldn't. I feel very betrayed by this unexpected turn of events--we've always gotten along so nicely. I'm torn between my love for it (the sweet memories! DIY TUTORIAL and a giveaway! - StumbleUpon.
Happy Monday everyone!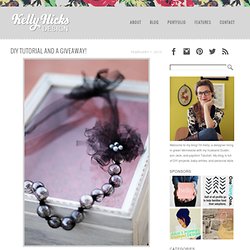 Today I am going to show you how to make this necklace and introduce my first giveaway! Below are the steps to make this tulle necklace. McLaughlin Designs · DIY: Feather Extensions. LED Hair Pins. So I have two battery holders made following this instructable.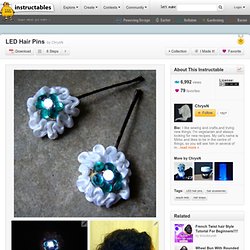 I made the top side a little flatter so that the LED and rhinestones fit on. I tied a small (2-3cm) piece of conductive thread to each of the leads on the LED. How to make a Ribbon Rosette (tutorial) - Celebrities, Kids Clothing, Influential Mom Blogger#more-30356. 10.8K Amazing Shares Facebook 4 Pin It Share 51 51 Twitter 11 Google+ 1 StumbleUpon 10.8K Email -- Email to a friend 10.8K Amazing Shares × I should honestly name this How to NOT make a Ribbon Rosette, because I made about 4 million mistakes before I found something that would qualify in the category of "working".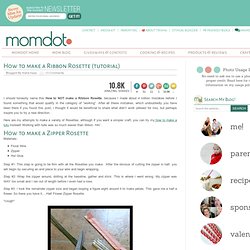 After all these mistakes, which undoubtedly you have been there if you found this post, i thought it would be beneficial to share what didn't work (atleast for me), but perhaps inspire you to try a new direction. Here are my attempts to make a variety of Rosettes, although if you want a simpler craft, you can try my how to make a tutu instead! Working with tulle was so much easier than ribbon. HA! A Little Mistletoe « pinksuedeshoe. Its' the last day of A Handmade Christmas , and for my last project I am sharing a little DIY mistletoe love.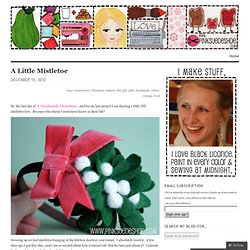 Because who doesn't need more kisses in their life? Growing up we had mistletoe hanging in the kitchen doorway year round. I absolutely loved it. Laced Bunny Ears. I thought Maison Michel's laced bunny ears are so effin adorable on lady gg & the olsens.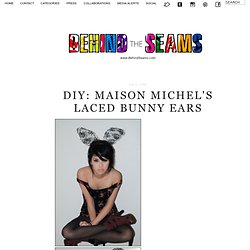 So, I experimented and made a diy version of my own. I'd definitely pick these laced ones over the traditional bunny ears for Halloween any day. Items needed: black headband, wire, scissors, black lace, needle, thread Bend wire to the shape of bunny ears. DIY Vintage Ribbon Belt & Headband. I picked up this vintage ribbon with a beautiful mustard yellow and green pattern.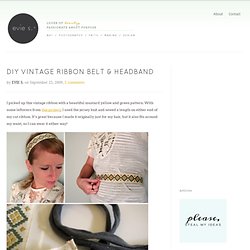 With some leftovers from this project, I used the jersey knit and sewed a length on either end of my cut ribbon. It's great because I made it originally just for my hair, but it also fits around my waist, so I can wear it either way! I'm off to go volunteer at a local school this morning.
---