Eggs
Bell Pepper Egg-In-A-Hole. On Friday night, I finished season six of Mad Men.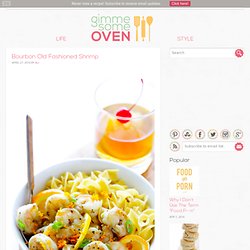 At 2am. About a week after starting the season. Craving > 6 Easy Baked Egg Breakfast Cups | foodiecrush. I've been a bit obsessed with food in cups.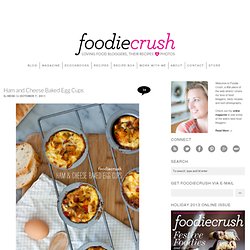 You could say its due to my uber-busy life right now that I'm looking for ways to maximize my family's food/eating/nutrition schedule while keeping it nutritious and delicious but fast and portable. Those start-of-school-bells ring early! I first discovered a version of these egg strata cups 3 years ago at a local bakery that is no more (damn economy), that I'd drop into after dropping off my daughter for pre-school. I was just going in for a latte, but those breakfast cups would always draw me in, flirting from the deli case, batting their baked bread, cheese, eggey-ness until I would at the last minute tell the cashier, "I'll have one of those too." Classic Campbelled Eggs - Campbell's Kitchen.
Shakshuka. There are a lot of reasons to make shakshuka, an Israeli Tunisian dish of eggs poached in a spicy tomato sauce: It sounds like the name of a comic book hero.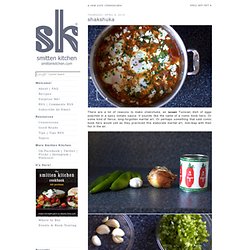 Or some kind of fierce, long-forgotten martial art. Or perhaps something that said comic book hero would yell as they practiced this elaborate martial art, mid-leap with their fist in the air. Or you could make it because when I talked about making eggs in tomato sauce a while back a large handful of comments were along the lines of "oh, this sounds like shakshuka" and "I think you would love shakshuka" and "you really should make shakshuka" and you may have shrugged and forgotten about it until you finally had it at a café one day and whoa it turns out you really would like shakshuka! Huevos rancheros. I wasn't even going to mention this dish.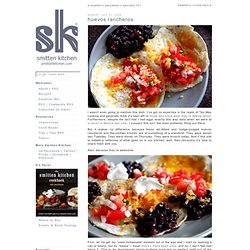 I've got no expertise in the realm of Tex-Mex cooking and generally think it's best left to those who know what they're talking about. Furthermore, despite the fact that I had eggs exactly this way daily when we were at a resort in Mexico last year, I suspect this isn't the most authentic thing out there. But it makes no difference because these ad-libbed and hodge-podged huevos rancheros and the smitten kitchen are at something of a standstill. Breakfast pizza. My son's favorite game in the whole world is Let's Play With The Other Baby!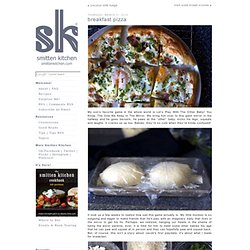 You Know, The One We Keep In The Mirror. We bring him over to this giant mirror in the hallway and he goes berserk, he paws at the "other" baby, kicks his legs, squeals and laughs. It cracks us up too. Babies: they're so cute when they're kinda confused! Fried Overeasy Egg with Breadcrust. Monday, March 14, 2011 Fried Soft Boiled Egg* Is it a hush puppy?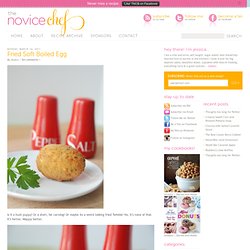 Or a short, fat corndog? Or maybe its a weird looking fried Twinkie? No, it's none of that.
---