Clutch
CABOCHON ROSE HANDBAG
'Cabochon Rose Handbag' This little evening handbag resembles a corsage and is carried on the wrist. It can be made up in colours and fabrications to compliment the lady's dress.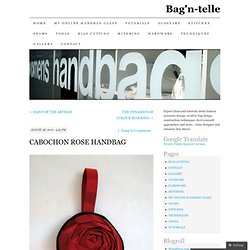 ZIPPERED CLUTCH BAG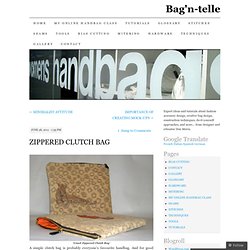 'Lined Zippered Clutch Bag' A simple clutch bag is probably everyone's favourite handbag. And for good reason … it is so classic in style and never looks dated.
The clutch purse is a small tailored stiffened handbag with a metal hinged-clasp or snap closure that has became the standard for business and special occasion activities. Clutch bag styling is often neat flat rectangles specifically designed to be carried in the hand because it has no handles. Leather clutches are most often cowhide leather or pigskin suede, but cloth purses could be of a colour and fabrication that complements a woman's fashion ensemble. Dimensions: approximately 6″ high / 12″ wide / 3/8″ deep with a 18″ [46 cm] optional carrying chain and fixed lining. [15 cm x 30.5 cm x 1 cm] Construction Method: Turned-over finish – a finished edge is turned onto a stiffener to create the silhouette yet often is not used throughout the whole construction because of weaknesses in machine-stitching.
CLUTCH PURSE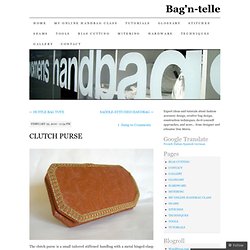 N.E.E.T. Feature + Tutorial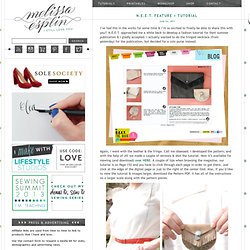 I've had this in the works for some time & I'm so excited to finally be able to share this with you!! N.E.E.T. approached me a while back to develop a fashion tutorial for their summer publication & I gladly accepted. I actually wanted to do the fringed necklace (from yesterday) for the publication, but decided for a coin purse instead.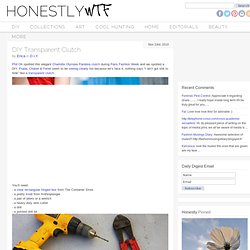 Phil Oh spotted this elegant Charlotte Olympia Pandora clutch during Paris Fashion Week and we spotted a DIY. Prada, Chanel & Fendi seem to be seeing clearly too because let's face it, nothing says "I ain't got shit to hide" like a transparent clutch. You'll start by drilling a hole at the top of the plastic box. Use a drill bit that is one size larger than the diameter of the bolt on the knob, otherwise the plastic might crack. Open the lid and slowly drill a hole in the center of the box with very light pressure. Please wear protective eyewear and use caution!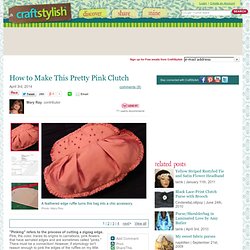 September 29th, 2010 Email 62 users recommend A feathered edge ruffle turns this bag into a chic accessory. Mary Ray Use this sketch as a guide to make your pattern and cut the required pieces.
How to Make This Pretty Pink Clutch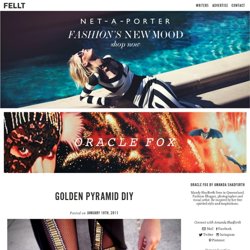 Golden Pyramid DIY
Thought I'd share with you guys a little DIY I did recently. Fancing myself as a bit of a nerdy weekend Tonia Todman (or Martha Stewart for the rest of the craftworld), I don't mind the odd crafternoon creating weird and wonderful pieces. With a bit of a love of Egypt and mythology I wanted a swingy pyramid purse thingy to take out when I felt like dancing but didn't want to hang onto.
Skull Clutch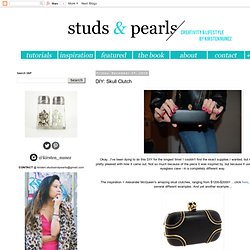 to do this DIY for the longest time! I couldn't find the exact supplies I wanted, but ended up improvising. I'm pretty pleased with how it came out.