Clutch
CABOCHON ROSE HANDBAG
'Cabochon Rose Handbag' This little evening handbag resembles a corsage and is carried on the wrist. It can be made up in colours and fabrications to compliment the lady's dress.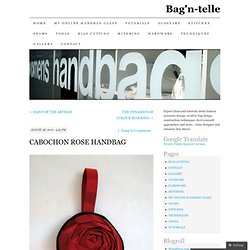 ZIPPERED CLUTCH BAG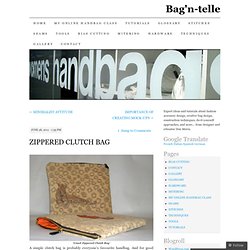 'Lined Zippered Clutch Bag' A simple clutch bag is probably everyone's favourite handbag. And for good reason … it is so classic in style and never looks dated.
The clutch purse is a small tailored stiffened handbag with a metal hinged-clasp or snap closure that has became the standard for business and special occasion activities.
CLUTCH PURSE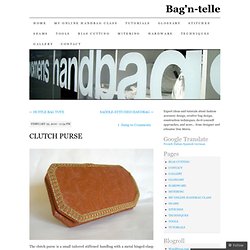 N.E.E.T. Feature + Tutorial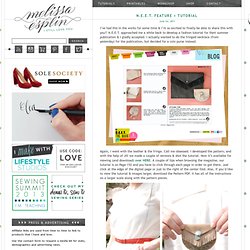 I've had this in the works for some time & I'm so excited to finally be able to share this with you!! N.E.E.T. approached me a while back to develop a fashion tutorial for their summer publication & I gladly accepted. I actually wanted to do the fringed necklace (from yesterday) for the publication, but decided for a coin purse instead.
http://psimadethis.com/post/4719631631/clutch-adjective-exactly-what-you-need-exactly
CLUTCH; adjective.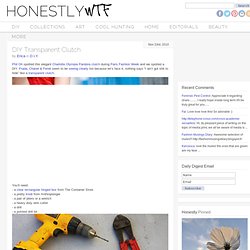 Phil Oh spotted this elegant Charlotte Olympia Pandora clutch during Paris Fashion Week and we spotted a DIY. Prada , Chanel & Fendi seem to be seeing clearly too because let's face it, nothing says "I ain't got shit to hide" like a transparent clutch .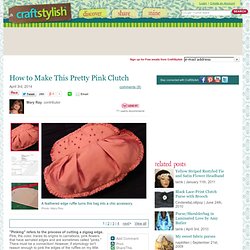 September 29th, 2010 Email
How to Make This Pretty Pink Clutch
Golden Pyramid DIY
Skull Clutch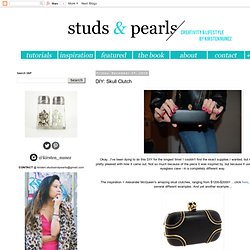 to do this DIY for the longest time! I couldn't find the exact supplies I wanted, but ended up improvising. I'm pretty pleased with how it came out.
Add a pop of color to any outfit with these simple-to-sew fabric clutches from Robin Grawunder . Include a personalized label on the bag's interior, if desired. Clutch Tools and Materials