Clutch
CABOCHON ROSE HANDBAG
'Cabochon Rose Handbag' This little evening handbag resembles a corsage and is carried on the wrist. It can be made up in colours and fabrications to compliment the lady's dress.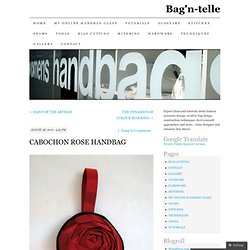 ZIPPERED CLUTCH BAG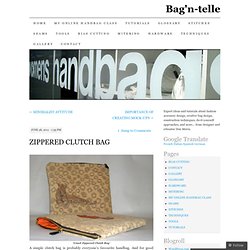 'Lined Zippered Clutch Bag' A simple clutch bag is probably everyone's favourite handbag. And for good reason … it is so classic in style and never looks dated.
The clutch purse is a small tailored stiffened handbag with a metal hinged-clasp or snap closure that has became the standard for business and special occasion activities.
CLUTCH PURSE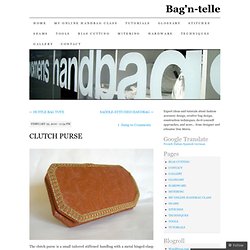 N.E.E.T. Feature + Tutorial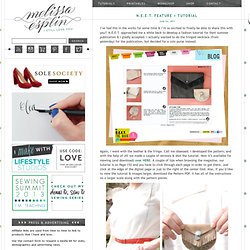 I've had this in the works for some time & I'm so excited to finally be able to share this with you!! N.E.E.T. approached me a while back to develop a fashion tutorial for their summer publication & I gladly accepted. I actually wanted to do the fringed necklace (from yesterday) for the publication, but decided for a coin purse instead.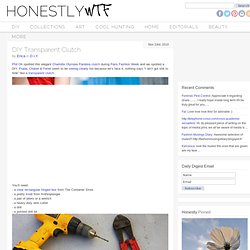 Phil Oh spotted this elegant Charlotte Olympia Pandora clutch during Paris Fashion Week and we spotted a DIY. Prada, Chanel & Fendi seem to be seeing clearly too because let's face it, nothing says "I ain't got shit to hide" like a transparent clutch.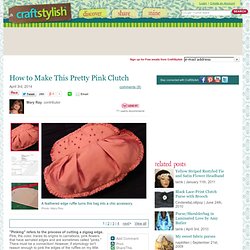 September 29th, 2010 Email
How to Make This Pretty Pink Clutch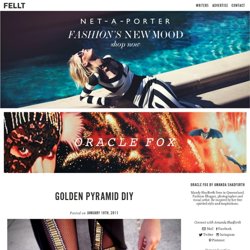 Golden Pyramid DIY
Thought I'd share with you guys a little DIY I did recently. Fancing myself as a bit of a nerdy weekend Tonia Todman (or Martha Stewart for the rest of the craftworld), I don't mind the odd crafternoon creating weird and wonderful pieces. With a bit of a love of Egypt and mythology I wanted a swingy pyramid purse thingy to take out when I felt like dancing but didn't want to hang onto.
Skull Clutch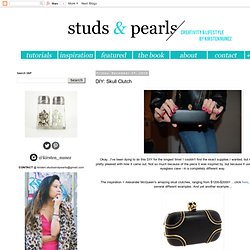 to do this DIY for the longest time! I couldn't find the exact supplies I wanted, but ended up improvising. I'm pretty pleased with how it came out.