Chicken
Somebody Give Me A Cookie!
Big news everybody – BIG news! Last night, I had my first experience with cooking Chinese/Asian food!!! That deserves a big 'ol freaking cookie!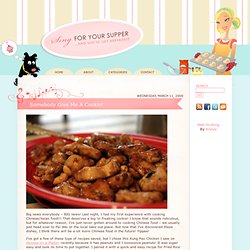 Southwestern Skillet…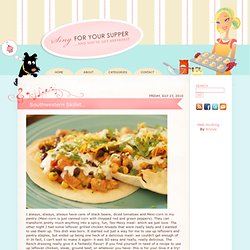 I always, always, always have cans of black beans, diced tomatoes and Mexi-corn in my pantry (Mexi-corn is just canned corn with chopped red and green peppers).
For about the past month, I've been working diligently to plan our meals ahead of time every week rather than trying to come up with a plan at 5 pm everyday. I won't lie - I still find it to be a tedious task and I have to set aside a few hours each weekend to get it done. But you know what guys?
Slow Cooker Mole Chicken Chili
Fiesta Chicken and Rice
It's the best kind of Monday here - a holiday! Columbus Day isn't one that everyone around here gets off, but luckily Shane does, so he is home with me today and we're enjoying the last of our 3-day weekend.
Chili Chicken Macaroni and Cheese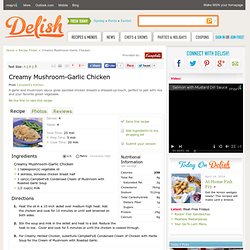 1 tablespoon(s) vegetable oil 4 skinless, boneless chicken breast half 1 can(s) Campbell's® Condensed Cream of Mushroom with Roasted Garlic Soup 1/2 cup(s) milk
Creamy Mushroom-Garlic Chicken - Campbell's Kitchen - Campbell's Kitchen
Honey-Orange Chicken with Sesame Sauce - Easy Chicken Recipes - Delish.com
Chicken Breasts Stuffed with Apple and Goat Cheese - Delish.com
How to: Cook Chicken Breasts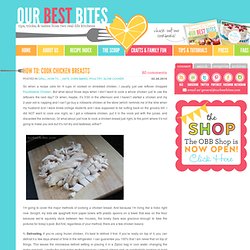 So when a recipe calls for X cups of cooked or shredded chicken, I usually just use leftover chopped Fauxtisserie Chicken .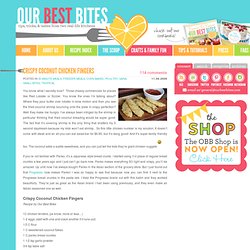 Crispy Coconut Chicken Fingers
You know what I secretly love? Those cheesy commercials for places like Red Lobster or Sizzler.
Chicken Pot Pie for Two | Meg Kat
As it turns out, I'm a sucker for a good meatball.
baked chicken meatballs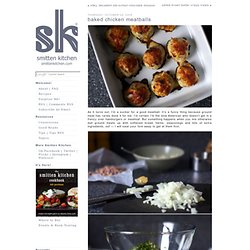 KFC Chicken Recipe Kentucky Fried Chicken Recipes
KFC Original Fried Chicken - Recipes - Recipe Trove
I saw Tyler's Ultimate Chicken and Dumplings on The Food Network and I knew I had to make them! They looked so good I was willing to take on the mammoth task from scratch. If you do not want to make your own stock and cook your own chicken, feel free to skip the beginning of the recipe and go right down to making the veggies, sauce and dumplings.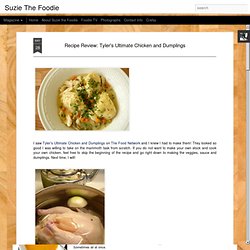 Ultimate Chicken and Dumplings
Chicken Pot Pie with Puff Pastry Crust Recipe | Seasons and Suppers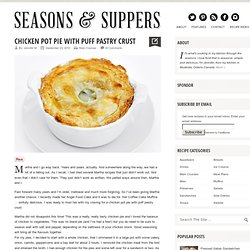 M artha and I go way back.
Parmesan Chicken Recipe
When we were kids, my mother used to make this Parmesan chicken that was so good we would fight for drippings, every last crumb. She would use boneless, skinless chicken (after having de-boned a whole chicken and then used the bones for stock ) and cut the pieces into much smaller pieces. The chicken would cook much faster this way, and the ratio of buttery, crunchy coating to meat much higher.
Chicken in a Pot: The Garlic and Lemon Version
Makes 4 servings