STREET FASHION!
NYC, early September 2013. A few snapshots from an afternoon spent wandering the High Line, West Village and Hudson River Park back in September last year before NYFW. I ♥ New York.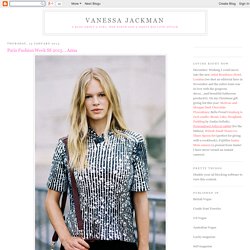 Vanessa Jackman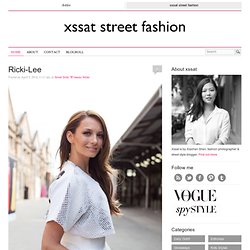 You might have picked from this post and the last that my flavor of the week is white. I know we are heading into winter, but why stick to black when you have a mild climate like we do here in Sydney? I'm loving Ricki-Lee Coulter's full midi length skirt!
xssat - sydney street fashion and beyond
Lee Oliveira
Face Hunter
They All Hate Us
Brodie Scott is a Canadian newcomer who is only working for five months but I see big things coming for this boy. He's simply magnetic! Plus he looks like a younger brother of Chris "Welcome to the OC Bitch!" Carmack.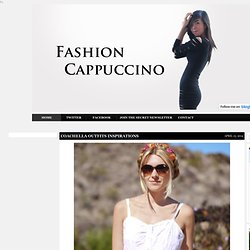 Fashion Cappuccino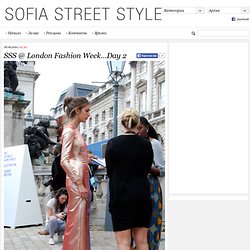 SSS @ London Fashion Week…Day 2 | Sofia Street Style
Maria 27.09.2011 в 13:31Момичета, не искате ли да имате обувките он снимка 3? Жестоки са!!! румен петков от мвр 26.09.2011 в 18:30Jasmine verde,тъкмо заради това настояваме ние бедните работници на фешън индустрията-да си се знае кое е дефиле,и кое е извън дефието-side show..недей така да обезсмисляш целия гешън,заради тази,както я нарича другаря Румен петков "множественост" Jasmine Verde 26.09.2011 в 16:23Кой каквото е успял да изрови от прашния бабин таван или кошовете от вехтошарските сергии, или магазини за дрехи втора употреба, е навлякъл върху себе си, накиприл се и се начервил, търчи да го снимат и си мисли, че и той е част от шоуто, част от модната индустрия, че се е слял с арт-средите, че е повод за нечия шумна възхита и вдъхновение, пък и дай Боже да остане овековечен в нечий стрийт-стайл блог. Всички тотално са изкукуригали там, вижда се и с просто око.
Mr. Newton
barefoot in the park – miami beach So much fun shooting street style last month at Art Basel Miami Beach 2013! Lots more photos from Miami on the way soon…here's @emilylanestyle in Lummus Park… x at the guy bourdin exhibit – bon marche, paris From the Mr.
como una aparición
Mode Ave. Paris
Carolines Mode | StockholmStreetStyle
Dolly & Cult Party Styles
El viernes pasado L , el suplemento de ocio de El Mundo dedicaba su sección "A la última" a los . La temática de este tipo de bitácoras es la moda en la calle hecha por ciudadanos de todo el mundo, para demostrar que la innovación no la hacen precisamente los diseñadores en las pasarelas de moda. He aquí algunos ejemplos de blogs street-fashion: Berlín: Berlin París: Face hunter
Los blogs street-fashion
Fashion in Japan is known worldwide for setting the trends of cutting edge styles. We bring to you, the best from the Tokyo Fashion and shopping areas, the most up to date style report available. Discover the latest trends from Tokyo with over 800 pictures (fullscreen) covering ladies and men's clothing, bags, shoes and seasonal colors and materials. Tokyo Fashion trends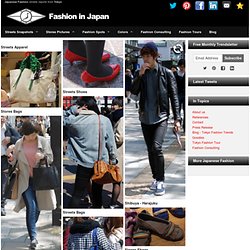 Fashion in Japan
altamira
JAK & JIL BLOG
Street Peeper | Global Street Fashion and Street Style
The Sartorialist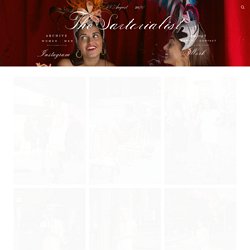 Friday, April 4, 2014 On the Street……Sixteenth St., New York Yes, it's still that cold in New York! I love how the b&w of the image places the focus on the texture of these two beautiful coats!
all the pretty birds
Easy Fashion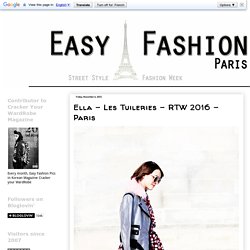 Ornella / Palais de Tokyo / Paris I met the pretty Ornella during last Fashion Week in Paris. Ornella is studying in last year of High-School. She wears a jacket by H&M, Jeans by Levi's, sneakers by New Balance.
Street Style Aesthetic
StreetGeist.com › Street Style Blog | The LA Street Fashion Blog
Backyard Bill
Luís. Acho que se chamava Luís. Fez-me sinal na direcção delas e interrogou-me "sabes quem são?". "Devia?" perguntei.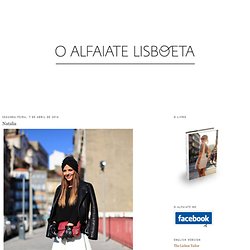 O ALFAIATE LISBOETA