Son
Outils en ligne pour créer ou mixer de la musique
Le karaoké a bien évolué depuis les CD que l'on faisait jouer en conjonction d'un ordinateur, qui affichait indépendamment les paroles sur l'écran d'un portable.
Outils de karaoké de seconde génération pour la classe, la famille, les amis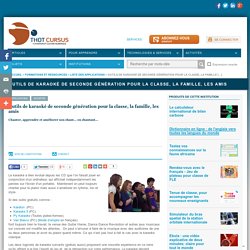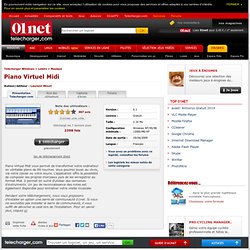 Piano Virtuel Midi vous permet de transformer votre ordinateur en véritable piano de 88 touches. Vous pourrez jouer, au choix, via votre clavier ou votre souris. L'application offre la possibilité de composer ses propres morceaux puis de les enregistrer au format Midi. Il permet en outre d'utiliser des centaines d'instruments.
Télécharger Piano Virtuel Midi sur 01net Telecharger.com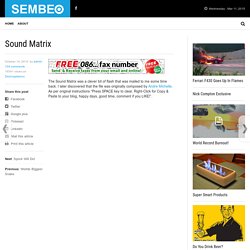 The Sound Matrix was a clever bit of flash that was mailed to me some time back. I later discovered that the file was originally composed by Andre Michelle. As per original instructions "Press SPACE key to clear.
Studio d'enregistrement ingenieur du son