Tattoos
Unusual And Creative Tattoo Ideas
Peter Aurisch , a tattoo artist based out of Berlin, Germany, creates amazing one of a kind works of art that are unlike anything you've ever seen before. Each piece mirrors Peter's signature style, merging a whimsical aesthetic with an overall edgy and visually enticing demeanor. His tattoos are exploding with creativity, as he intermingles a vast array of subjects and figures into his works, somehow they all come together to create an overall brilliant cohesive design.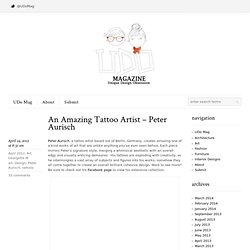 Tatuajes y chavalas, combinación ganadora | Ni Puta Gracia!
Hello and welcome to the new international home of Rockabilly online. This social website was created to provide an alternative to mainstream social networks that do not cater specifically for followers of the Rockabilly, Psychobilly or Kustom Kulture lifestyle. The new social network is only new, and together with your feedback and suggestions, we can work together to build this into a truly unique international community.
Inked Girls and Their Body Art Gallery 33 | Sad Man's Tongue Rockabilly Bar & Bistro - Prague
japan aogashima volcano photo | one big photo
Chavalas tatuadas | Ni Puta Gracia!
Go to mobile version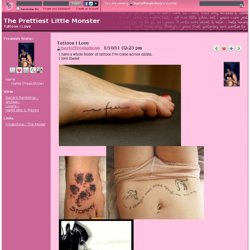 - StumbleUpon
In (Alphonse Mucha tattoo…gorgeous!)
Beautiful Black tattoos | Fonda LaShay
Everlasting Tattoo - San Francisco, CA
Female Chest Tattoos 2012 - Tattoo Fash
Posted by Adeel – January 30, 2012 Female Chest Tattoos 2012 Female chest and breast area is a perfect place for getting tattoo design.Girls are with various choices of tattoos for chest in includes flowers,heats,butterflies,feminine tattoo designs these all are just cute and beautiful to get it as female chest tattoo designs. and breast looks really attractive for the other partner.While women have an varieties of tattoos for this location it includes upper chest tattoos and lower tattoo of chest.