Art pieces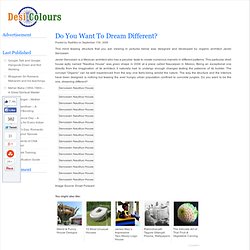 Posted by Radhika on September 11th, 2009 This mind teasing structure that you are viewing in pictures below was designed and developed by organic architect Javier Senosiain. Javier Senosiain is a Mexican architect who has a peculiar taste to create numerous marvels in different patterns.
photo © Seo Young Deok T he human body and its formation lie at the core of the Korean artist Seo Young Deok 's work who is preoccupied with the stories told through the human figure. His solo exhibition ' Dystopia ' took place at the INSA/Arko Art Centre in Seoul from 26 October 2011 until 31 October 2011 and showed his nude sculptures made meticulously in welded metal chain links piece by piece.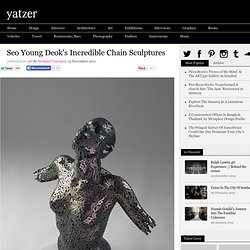 Cut Paper Illustrations by Bovey Lee | Rabbit38
photos/post/design: Kristin Ess Considering nail art + polish colors are all we talk about for the first 20 minutes that we see each other, you don't want to be that girl who has an immaculate mani accompanied by dry, crusty hands. Here in California winter has come to an end (UH, BYE!) but no matter where you are or what season it is, take 5 minutes to make this scrub at home with stuff you probably already have.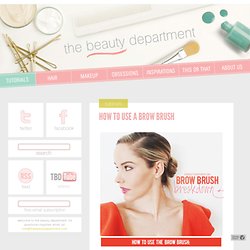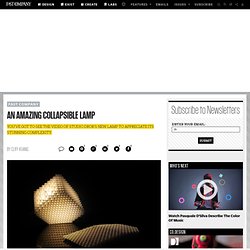 You remember Hoberman spheres, right? Those collapsing, 3-D gizmos ? Pish posh--they've got nothing on this new lamp by Studio Dror, being unveiled this week at Art Basel.
An Amazing Collapsible Lamp | Fast Company
Environmental art, design, and products - Illusion - The Most Amazing Creations in Art, Photography, Design, Technology and Video.
A seasoned artist: Japanese sculptor creates artworks entirely out of salt - Mirror Online - StumbleUpon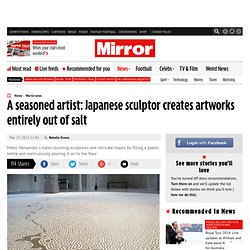 Motoi Yamamoto creates stunning sculptures and intricate mazes by filling a plastic bottle and meticulously pouring it on to the floor You may have to pinch yourself when you realise that this seasoned artist's creations are made entirely out of salt. Motoi Yamamoto creates stunning sculptures and intricate mazes by filling a plastic bottle and meticulously pouring it on to the floor. The Japanese artist became fascinated with salt as a third year student at the Kanazawa College of Art in 1996, after his younger sister died of brain cancer aged 24. In Japanese culture, in times of mourning, salt is used to purify the body from death after a funeral, and to ward away evil spirits hiding in the dark corners of homes.
first image 'two love trees' by ran hwang, 2009 (buttons, pins, panel) ran hwang is a korean-born artist working in new york, who creates intricate and poetic installations. hwang is best known for her wall sculptures that make use of common objects like buttons and crystals pinned directly onto the wall of the gallery. using each elemnt like a pixel on a scren, hwang creates oversized murals of birds, trees or chandeliers. her subject matter is often influenced by buddhist theories and symbolism. hwang's work has been described as inviting 'the viewer to engage in multiple readings of emptiness and existence, of attempting to reach the state of enlightenment and fulfillment through the conscious emptying of one's mind and spirit' http://www.ranhwang.com 'two love trees' by ran hwang, 2009 (buttons, pins, panel) 'dreaming of joy' by ran hwang, 2008 (buttons, pins on wooden panel, stainless steel)
- StumbleUpon
Dan Witz - Big Mosh Pit 2007 - Oil and Mixed Media On Canvas 46 in. x 70 in. Photorealism emerged from the 1960′s and 1970′s as a movement that countered both minimalism and abstract expressionism. In a photorealist painting, the artist paints from a photograph with a level of detail so fine that they can easily be mistaken for photographs. While the movement waned in the 1980′s it's coming back in a big way. In 2009, the ArtPrize award was awarded to Ran Ortner's immense canvas, Open Water No. 24, beating out 9 other finalists (Ortner won after receiving a majority of the 37,264 registered votes cast).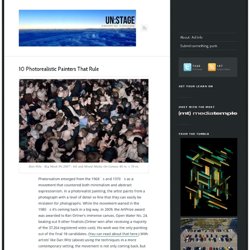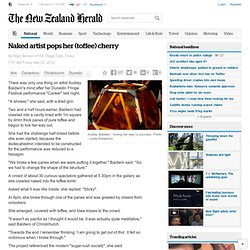 Naked artist pops her (toffee) cherry - National - NZ Herald News
Expand Audrey Baldwin - licking her way to success. Photo / Linda Robertson There was only one thing on artist Audrey Baldwin's mind after her Dunedin Fringe Festival performance "Canker" last night. "A shower," she said, with a tired grin. Two and a half hours earlier, Baldwin had crawled into a cavity lined with 1m square by 4mm thick panes of pure toffee and begun to lick her way out.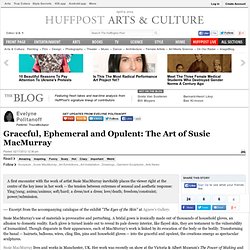 Evelyne Politanoff: Graceful, Ephemeral and Opulent: The Art of Susie MacMurray
A first encounter with the work of artist Susie MacMurray inevitably places the viewer right at the centre of the key issue in her work -- the tension between extremes of sensual and aesthetic response: Ying/yang; anima/animus; soft/hard; a dress/not a dress; love/death; freedom/constraint; power/submission. --- Excerpt from the accompanying catalogue of the exhibit " The Eyes of the Skin" at Agnew's Gallery. Susie MacMurray's use of materials is provocative and perturbing.