General
When did you last revisit your social profile on Twitter or Facebook?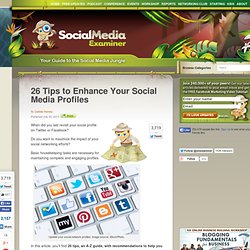 26 Tips to Enhance Your Social Media Profiles
Can't Buy Me Love: the social engagement protocol
Is your audience responding to your social activities?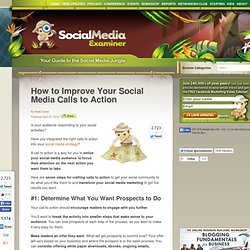 How to Improve Your Social Media Calls to Action
The Marketer's Guide to Proper Social Media Etiquette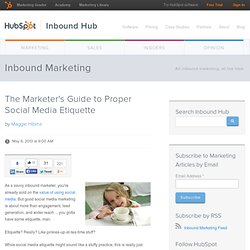 As a savvy inbound marketer, you're already sold on the value of using social media.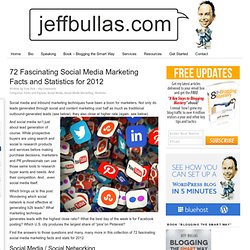 Social media and inbound marketing techniques have been a boon for marketers. Not only do leads generated through social and content marketing cost half as much as traditional outbound-generated leads (see below), they also close at higher rate (again, see below). And social media isn't just about lead generation of course.
Evolve or Dissolve ~ Social Networking Strategies THAT WORK!
Have your social media activities spiraled out of control?
5 Social Media Management Tools You Should Consider