Guitar Technique Chord & Tab Reference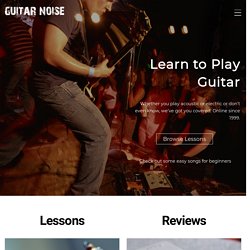 Guitar Noise offers you some great ways to learn all about playing guitar and making songs your own. One of the ways we do this is with our FREE podcast called SOUND CHECK! Each podcast is an in depth, one-on-one lesson with David Hodge, the author of five Complete Idiot's Guide to Guitar books.
Richard Lloyd: Index
1. Practice today's free guitar lessons for Friday's (in the first few weeks of study)... Basic theory exercises for each day of the week (70 total). 2. Return tomorrow for another set of lessons (they change each weekday).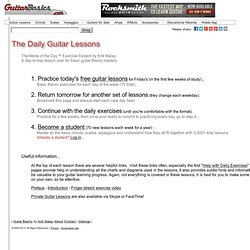 Daily Guitar Lessons