Education
Sick of paying for textbooks? Get them now, free and online
In the same way that free open online courseware is threatening to disrupt traditional universities, open textbook initiatives such as OpenStax College from Rice University threaten to do the same to the traditional textbook market.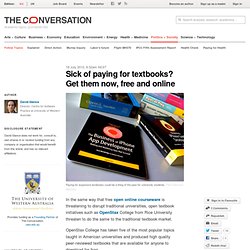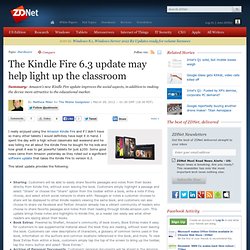 I really enjoyed using the Amazon Kindle Fire and if I didn't have so many other tablets I would definitely have kept it in hand. I spent the day with a high school classmate last weekend and he was telling me all about the Kindle Fires he bought for his kids and how great it was to get powerful tablets for just $200. Some good news came from Amazon yesterday as they rolled out a significant software update that takes the Kindle Fire to version 6.3.
The Kindle Fire 6.3 update may help light up the classroom
Khan Academy , the wildly popular YouTube lecture series, has launched its free, new iPad app in Apple's store. The enhanced version of Khan Academy includes time-syncing between devices--no Internet connection required--an interactive transcript of the lectures for easy searching, and a handy scrubber for moving between parts of the lectures. Perhaps more importantly, now that more schools have begun adopting Khan's lectures for their own classrooms, the iPad app could possibly replace or supplement textbooks, saving cash-strapped schools and students a lot of money.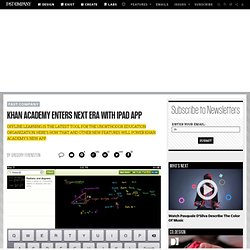 Study Suggests Many Professors Use Interactive Tools Ineffectively in Online Courses - Wired Campus
Philadelphia —Professors can choose from a growing palette of Web-based tools to make their online courses more interactive. But a new study suggests that many community-college instructors aren't taking advantage of those options.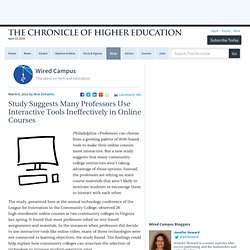 Welcome to YouTube!
WallaceHighSchool's Channel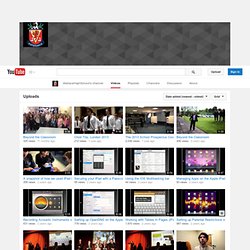 iPad classroom examples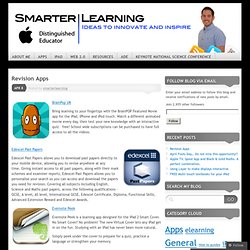 As teachers, we are constantly looking for new ways to engage pupils, yet we often overlook resources that are right under our noses.