Tools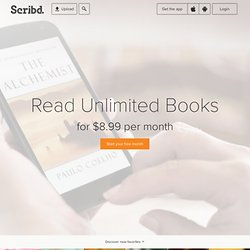 What do I get with my subscription? Your subscription enables you to read thousands of professionally published, popular books in a wide variety of genres on Scribd.com and on supported mobile devices. In addition, you will have full access to millions of user-contributed written works that have been published on Scribd like short stories and essays. How many books can I read each month? Read as much as you want, whenever you want. Scribd doesn't limit the number of books you can read.
Scribd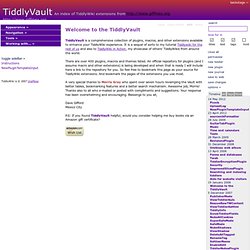 (filler)TiddlyVault is a comprehensive collection of plugins, macros, and other extensions available to enhance your TiddlyWiki experience. It is a sequel of sorts to my tutorial Tiddlywiki for the rest of us and also to TiddlyWiki in Action, my showcase of others' TiddlyWikis from around the world. There are over 400 plugins, macros and themes listed. An official repository for plugins (and I assume macro and other extensions) is being developed and when that is ready I will include here a link to the repository for you. So feel free to bookmark this page as your source for TiddlyWiki extensions.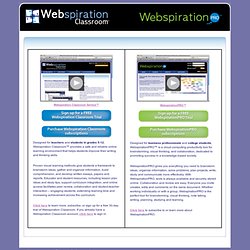 Webspiration
Webspiration Classroom Service™ Designed for teachers and students in grades 5-12, Webspiration Classroom™ provides a safe and reliable online learning environment that helps students improve their writing and thinking skills. Proven visual learning methods give students a framework to brainstorm ideas, gather and organize information, build comprehension, and develop written essays, papers and reports. Educator and student resources, including lesson plan ideas and study tips, support curriculum integration, and online access facilitates peer review, collaboration and student-teacher interaction – engaging students, extending learning time and increasing achievement across the curriculum.
WikiMindMap