Wushu | budo
Wu Shu - SPORT
Wushu.com - Your Source for Wushu, wushu related items and Martial Arts
History of Karate Do, Sensei Tanzadeh Shitoryu Karate Do Cyber Academy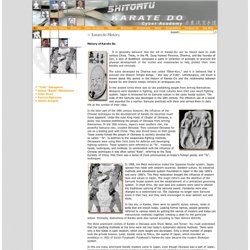 .. It is generally believed that the art of Karate-Do can be traced back to sixth century China.
Shotokan Karate of America
Keith Jones Home Page
martial arts associations
martialarts.org - a guide to all styles of the martial arts
Index
Welcome to USA Karate, the NGB For the Sport of Karate in the United States
Welcome to the USMA
Yin Style Baguazhang International
WORLD KARATE FEDERATION
Karate ( 空手 ? ) ( pron.: / k ə ˈ r ɑː t iː / ; Japanese pronunciation: [kaɽate] (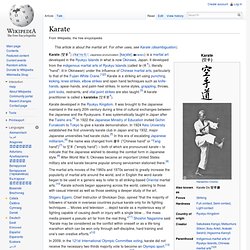 Dai Nippon Butoku Kai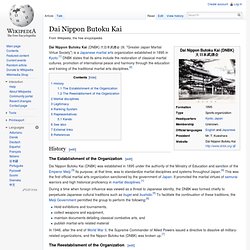 Dai Nippon Butoku Kai (DNBK) 大日本武徳会 (lit.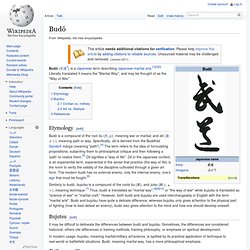 Budō
Budō ( 武道 ?
Mother of all Martial Arts – Kalarippayattu « Art of Celebrating Life! – by Gurudev © 2005-2008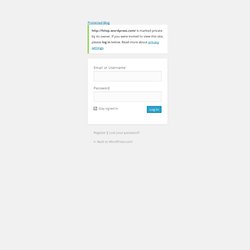 Kalari or Kalaripayattu of ancient India is the world's oldest martial arts.
Sebekkha: "ancient Egyptian" martial art - No BS MMA and Martial Arts
Portal:Martial arts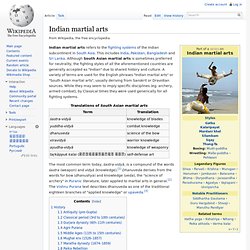 Indian martial arts
India is home to a variety of fighting styles . In Sanskrit they may be collectively referred to as śastravidyā or dhanurvidya .
Kalari
The word Kalari means "threshing floor" or "battlefield" in Tamil and Malayalam .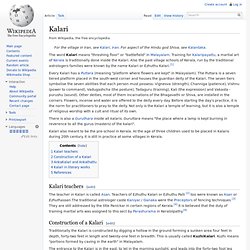 Which is the oldest form of martial arts known to man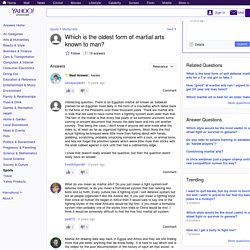 Ju Jitsu. Read its origin: Although the origin of Jujitsu is not clear, and no fixed date of its first appearance can be ascertained, there is no doubt that it is a purely Japanese art.
kalari
Although the earliest evidence of martial arts comes from ancient China , the true roots of martial arts is difficult to reconstruct.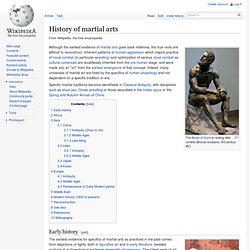 History of martial arts
The martial art of boxing was practiced in the ancient Thera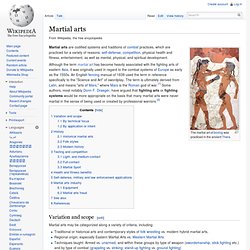 Historical European martial arts
Historical European martial arts (HEMA) refers to martial arts of European origin, particularly using arts formerly practised, but having since died out or evolved into very different forms. While there is limited surviving documentation of the martial arts of Classical Antiquity (such as Ancient Greek wrestling or Gladiatorial combat), surviving dedicated technical treatises or combat manuals date to the Late Middle Ages and the Early Modern period . For this reason, the focus of HEMA is de facto on the period of the half-millennium of ca. 1300 to 1800, with a German and an Italian school flowering in the Late Middle Ages and the Renaissance (14th to 16th centuries), followed by Spanish , French , English and Scottish schools of fencing in the modern period (17th and 18th centuries).
Late 19th-century photograph of a Japanese yamabushi fully robed and equipped, armed with a naginata and tachi .
Japanese martial arts
Chinese martial arts , popularly referred to as kung fu or gung fu (Chinese: 功夫 ; pinyin: gōngfu ), and also by the Mandarin Chinese term wushu ( simplified Chinese : 武术 ; traditional Chinese : 武術 ; pinyin : wǔshù ), are a number of fighting styles that have developed over the centuries in China . These fighting styles are often classified according to common traits, identified as "families" (家, jiā), "sects" (派, pài) or "schools" (門, mén) of martial arts.
Chinese martial arts
Kronos: 1350-1699
The National Library of Canada provides an authorized mirror of this e-publication. The base document, however, is the one at http://ejmas.com/kronos . Most recent update: December 2004.