Career_UnCat
Why Employers Don't Hire Perfectly Qualified People , Peter Weddle | WEDDLE's - Profile :: TEST
Which Resume is Best for Me? , Jen Carpenter | Jobing Career Services - Nashville - Profile :: TEST
I Got the Interview ... Now What?, Jen Carpenter | Jobing Career Services - Nashville - Profile :: TEST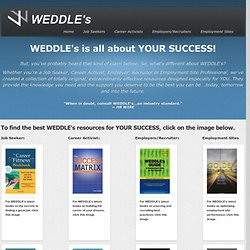 WEDDLE's - Job Search, Recruiting and Employment Resources - Profile :: TEST
Job Seekers For WEDDLE's latest books on the secrets to finding a great job, click this image. For a FREE evaluation of your career's fitness for job search success, click this image. To reach WEDDLE's FREE job search resources, click this image. To sign up for WEDDLE's FREE Best-of-the-Web Job Alert, click this image.
Tech Interviews | Prepare for job interviews with the questions and answers asked by high-tech employers - Profile :: TEST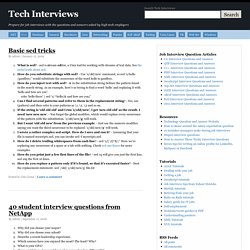 Programming phone screen questions kSquared at GameDev community forums posted a list of phone screen questions from Google, with some answers that he attempted. You'll have to head to GameDev to read the answers, but here's the list of questions to ponder: You are shrunk to the height of a nickel and your mass is proportionally reduced so as to maintain your original density. You are then thrown into an empty glass blender. The blades will start moving in 60 seconds.
Career Services Center - Find your future today
The International Association of Employment Web Sites is the trade association for the global online employment services industry. We proudly represent our Members among the more than 40,000 employment sites that serve job seekers, employers and recruiters worldwide. What are employment Web-sites? They are job boards and career portals operated by: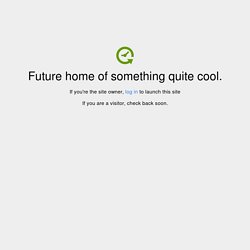 Welcome to the IAEWS | International Association of Employment Web Sites
Is your career showing signs of weakness? Are you worried about the security of your current job? Or, your ability to compete for a more interesting and rewarding one? If either is the case, you need The Career Fitness Workbook. It has a number of special features: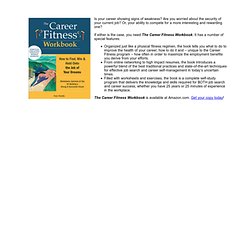 Be the Master of Your Career, Not Its Victim!
Jobs, Resumes, Career Resources - JobTarget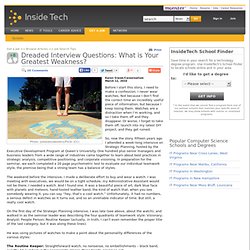 Get a Job >> Browse Articles >> Job Search Tips Photo: juliaeatssweaters/Flickr (CC) Before I start this story, I need to make a confession. I never wear watches. Not because I don't find the correct time an incredibly useful piece of information, but because I keep losing them.
Dreaded Interview Questions: What is Your Greatest Weakness? - InsideTech.com - Profile :: TEST
I'm very lucky. I get to meet fascinating people every day. Some have awe-inspiring, creative gifts. Some have subject-matter knowledge that boggles the mind. And a few have earned academic credentials from the very best universities on earth. However, without self-confidence, few of these people will ever land the positions to which they aspire.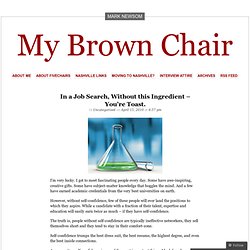 In a Job Search, Without this Ingredient – You're Toast. « My Brown Chair
My Brown Chair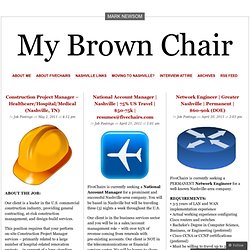 Our client is a leader in the U.S. commercial construction industry, providing general contracting, at-risk construction management, and design-build services. This position requires that your perform on-site Construction Project Manager services – primarily related to a large number of hospital-related renovation projects – in support of a long-standing, Nashville-based Healthcare organization. This support will include but not be limited to: project oversight, scheduling, work performance quality, safety oversight, coordination effectiveness, and oversee all planning, subcontractors and design progress. Evaluate contracts, review specifications, manage change orders, meet daily with on-site contractors performing construction and attend construction meetings.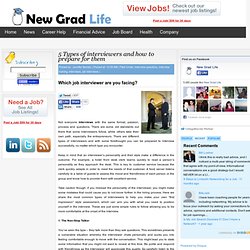 inShare630 Not everyone interviews with the same format, passion, process and questions. There are some old standards out there that some interviewers follow, while others take their own path, especially the entrepreneurs. There are different types of interviewers and with some forethought you can be prepared to interview successfully, no matter which type you encounter.
5 Types of interviewers and how to prepare for them