Food
5-minute chocolate cake in a mug recipe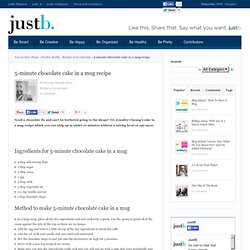 Need a chocolate fix and can't be bothered going to the shops? Try Jennifer Cheung's cake in a mug recipe which you can whip up in under 10 minutes without a mixing bowl or any mess. Ingredients for 5-minute chocolate cake in a mug
GourmetGirlfriend
Dinner Tonight: Quick Bread Recipes - Martha Stewart
christmas / 10 Christmas Gifts in a Jar!
I have to tell you guys, I had a lot of fun with this recipe! I had a blast making these with my niece and turning this idea into dinner the other day. Who doesn't love a pasta cup filled with delicious sauce and ooey gooey cheese? I think I could say that EVERYONE falls under this category.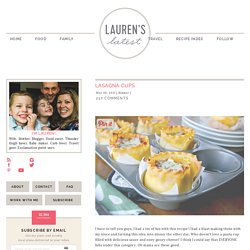 Hey Guys! So…it's still really hot out…wtf! I'm totally ready for fall…forget this, "I just don't want summer to end" BS…I'm OVER IT! Okay, I apologize for being aggressive right there, but man does this weather make me grumpy. There are a few things that get my mood up during weather like this: 1) My Dog (always) 2) Frequent Fro-Yo and Hawaiian Ice trips with the boyfriend 3) This Roasted Onion Dip. Remember when you were a kid and sleepovers were still the best thing ever?
Garlic-Marinated Chicken Cutlets with Grilled Potatoes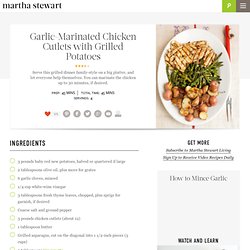 Heat grill to medium. Fold two 4-foot-long sheets of aluminum foil in half to make two separate double-layer sheets. Place half the potatoes on each double layer. Form two packets, folding foil over potatoes and crimping edges to seal. Place on grill and cook, turning over once, until potatoes are tender, about 25 minutes.
Amy Atlas Events