Sweet
Cinnamon Sugar Pull-Apart Bread. I'm sorry.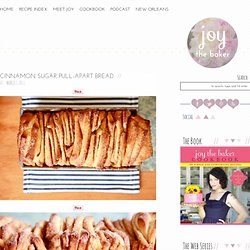 I know it's Monday morning and you probably came here for some pretty pictures of food that you could glance at, and then move on with your day… and here I go thrusting warm, soft cinnamon sugar bread in your face. It's not fair. I know it's not fair. I know that now you're craving cinnamon rolls, and cream cheese frosting and chili fries and hot dogs. Nutella Mug Cake. I have been experimenting with different mug cakes every since I heard about them about a year ago.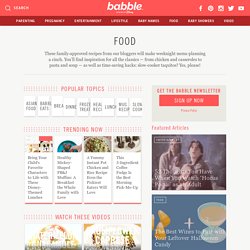 None of them have been winners. They were either too chewy, too dry, or not sweet enough. Well, I continued experimenting, and thought why not add some decadent Nutella into the mix. I modified the classic mug cake recipe, added Nutella, and a little more milk and oil than I had been using before. Peanut butter pretzel bites « Two Tiny Kitchens. Salty and sweet.
Crunchy and melt-in-your-mouth. Peanut butter and chocolate. Dangerous and delicious (you know what I mean). One little bite, so much to experience. Why did I wait so long to give these a try?? Blueberry Pie Recipe. Method 1 Prepare the crust.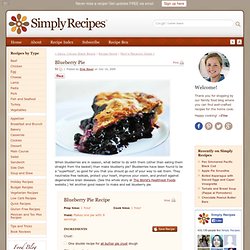 Roll out half of the dough to 1/8-inch-thick circle on a lightly floured work surface, about 13 inches in diameter. "Subway" Cookies recipe. Icings Recipes at Bake Decorate Celebrate! Extra Light and Fluffy Pancakes Recipe. This recipe incorporates whipped egg whites for extra light and fluffy pancakes.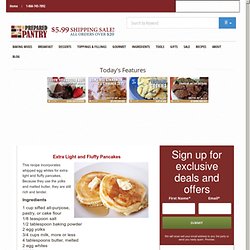 Because they use the yolks and melted butter, they are still rich and tender. Ingredients 1 cup sifted all-purpose, pastry, or cake flour 1/8 teaspoon salt 1/2 tablespoon baking powder 2 egg yolks 3/4 cups milk, more or less 4 tablespoons butter, melted 2 egg whites 1 tablespoon sugar Directions 1.
---