Sweet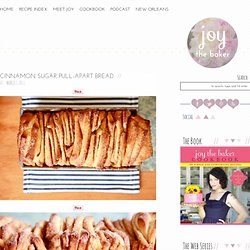 I'm sorry. I know it's Monday morning and you probably came here for some pretty pictures of food that you could glance at, and then move on with your day… and here I go thrusting warm, soft cinnamon sugar bread in your face. It's not fair. I know it's not fair. I know that now you're craving cinnamon rolls, and cream cheese frosting and chili fries and hot dogs.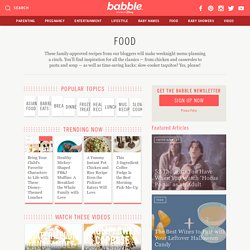 I have been experimenting with different mug cakes every since I heard about them about a year ago. None of them have been winners. They were either too chewy, too dry, or not sweet enough. Well, I continued experimenting, and thought why not add some decadent Nutella into the mix. I modified the classic mug cake recipe, added Nutella, and a little more milk and oil than I had been using before.
Salty and sweet. Crunchy and melt-in-your-mouth. Peanut butter and chocolate. Dangerous and delicious (you know what I mean). One little bite, so much to experience. Why did I wait so long to give these a try??
Blueberry Pie Recipe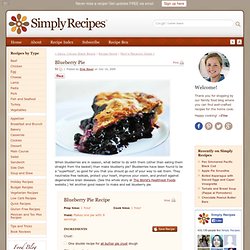 When blueberries are in season, what better to do with them (other than eating them straight from the basket) than make blueberry pie? Blueberries have been found to be a "superfood", so good for you that you should go out of your way to eat them. They neutralize free radicals, protect your heart, improve your vision, and protect against degenerative brain diseases.
Recipe by: squeak_15xes If you like your cookies soft but not floury, these are for you. You can vary the choc-chips - I love them with mini MMs, or white chocolate and macadamias. Bake them to desired crispness (they firm well when cooled). Ready in 40 minutes Saved as a favourite by 176 cook(s)
"Subway" Cookies recipe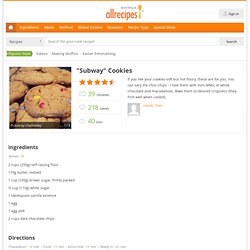 Extra Light and Fluffy Pancakes Recipe
This recipe incorporates whipped egg whites for extra light and fluffy pancakes. Because they use the yolks and melted butter, they are still rich and tender. Ingredients 1 cup sifted all-purpose, pastry, or cake flour 1/8 teaspoon salt 1/2 tablespoon baking powder 2 egg yolks 3/4 cups milk, more or less 4 tablespoons butter, melted 2 egg whites 1 tablespoon sugar Directions 1.