School
Northshore is now providing online access for parents to pay for student fees, fines, ASB sales, and even merchandise using a credit card. Acceptable credit cards are VISA, MasterCard, and American Express. There is a $1.95 convenience fee per transaction.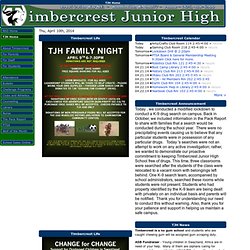 Timbercrest
Northshore School District prohibits discrimination on the basis of age, sex, marital status, genetic information, sexual orientation including gender expression or identity, race, creed, religion, color, national origin, honorably discharged veteran or military status, or the presence of any sensory, mental, or physical disability or the use of a trained dog guide or service animal by a person with a disability, unless based upon a bona fide occupational qualification, in all its employment procedures, training, programs and activities and provides equal access to the Boy Scouts and other designated youth groups. The following employee has been designated to handle questions and complaints of alleged unlawful discrimination: JoAn Steiner, Human Resources Director, 425.408.7601, 3330 Monte Villa Parkway, Bothell, WA 98021.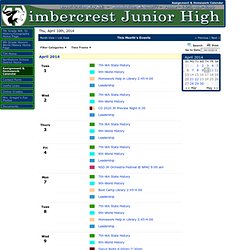 Gregor
Sofsak
Science Book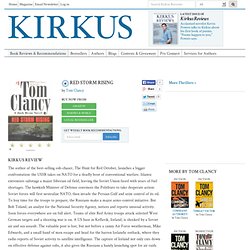 The author of the best-selling sub-chaser, The Hunt for Red October, launches a bigger confrontation: the USSR takes on NATO for a deadly bout of conventional warfare.
RED STORM RISING by Tom Clancy