No-Contract
Unlimited Cell Phone Plans - MetroPCS. Coverage and services not available everywhere.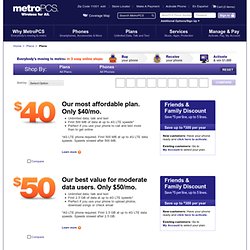 Nationwide long distance only available to the continental U.S. and Puerto Rico. Nationwide coverage of over 280 million population based on 2011 Target Pro data. Giveaway: 90 days MetroPCS $40 Wireless For All! Service plan and Samsung Messager™ II phone. UPDATE: MetroPCS got back to confirm they are set to notify winners- so here they are (Winners must live in the stated areas as explained in the rules, if not – a runner up will be choosen): LA: Delia, Tim Evans Dallas: Ben Randolph , Melissa Cook Miami: RoPi , Marlyne Johnson San Francisco: Sherri J., William Henry.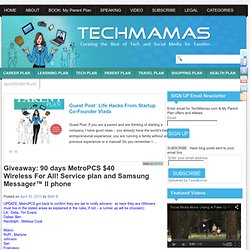 No Contract Prepaid Unlimited Pay As You Go Phone Plans | Boost Mobile. Cell Phones & Devices - Wireless from AT&T. Clear filters commitmentTerm radio Filter rangePricing checkbox Filter.
Prepaid Cell Phone Service and Pay as You Go | Virgin Mobile.
---