Judges
Gina Bianchini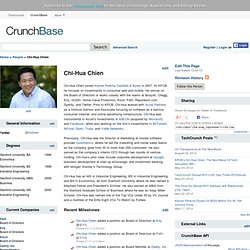 Chi-Hua Chien
Chi-Hua Chien joined Kleiner Perkins Caufield & Byers in 2007. At KPCB he focuses on investments in consumer web and mobile.
Jean-Francois "Jeff" Clavier is the Founder and Managing Partner of SoftTech VC, one of the most established seed VC firms in Silicon Valley, having closed 150 investments since 2004.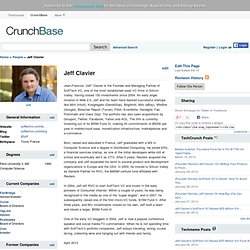 Jeff Clavier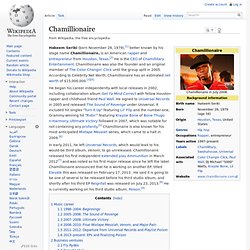 Hakeem Seriki (born November 28, 1979),[1] better known by his stage name Chamillionaire, is an American rapper and entrepreneur from Houston, Texas.[2] He is the CEO of Chamillitary Entertainment. Chamillionaire was also the founder and an original member of The Color Changin' Click until the group split in 2005. According to Celebrity Net Worth, Chamillionaire has an estimated net worth of $15,000,000.[3][4]
Chamillionaire
Don Dodge
Josh Felser
John Ham
Joe Kraus
Jim Lanzone is President of CBS Interactive.
Jim Lanzone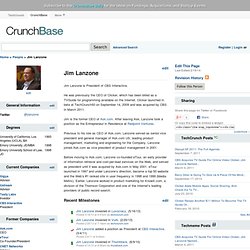 Loic Le Meur
Ted Maidenberg is a General Partner at The Social+Capital Partnership (Social Capital) – a venture capital fund based in Palo Alto, CA that incubates and invests in breakthrough companies in healthcare, education, financial services, mobile and enterprise software.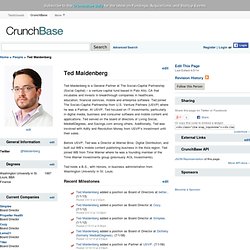 Ted Maidenberg
Sean Parker
Victoria has been an entrepreneur since her early twenties and has developed three successful companies.
Victoria Ransom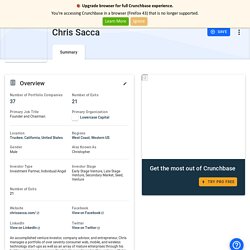 An accomplished venture investor, private equity principal, company advisor, and entrepreneur, Chris manages a portfolio of over fifty consumer web, mobile, and wireless technology start- ups as well as an array of mature enterprises through his holding company, Lowercase Capital.
Chris Sacca
Julie is a veteran entrepreneur with a passion for identifying talent and assembling effective teams.
Julie Schoenfeld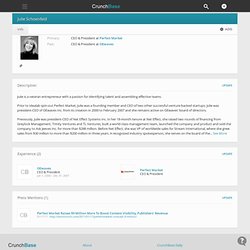 Robert Scoble
James Slavet
Sukhinder Singh Cassidy
Sukhinder Singh Cassidy is Founder & Chairman of JOYUS.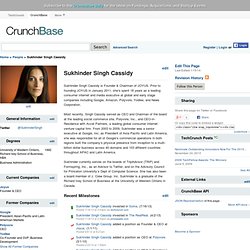 Photo: Eric Millette Todor is partner at Omidyar Network and leads the firm's U.S.
Todor Tashev
Matt Thompson
Greg Tseng
Elaine Wherry
Lior Zorea