Photographie
Books: MaRIO DE JANEIRO Testino. Mario Testino is one of the world's most successful fashion and portrait photographers, whose images are noted for their freshness and intimacy.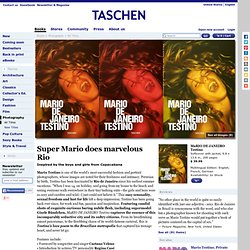 Peruvian by birth, Testino has been fascinated by Rio de Janeiro since his earliest summer vacations. "When I was 14, on holiday, and going from my house to the beach and seeing everyone walk everywhere in their tiny bathing suits—the girls and boys were so sexy and carefree and wild—I just could not believe it. " This easy sensuality, sexual freedom and lust for life left a deep impression; Testino has been going back ever since, for work and fun, passion and inspiration. Featuring candid shots of exquisite cariocas baring nubile flesh, including supermodel Gisele Bündchen,MaRIO DE JANEIRO Testino captures the essence of this incomparably seductive city and its sultry citizens. Polar inertia journal. Edward Burtynsky [ Photographic Works ] Raymond Depardon. Genre : Arts plastiques date de naissance :6 Juillet 1942 Ce qui m'intéresse c'est de montrer la douleur quotidienne Biographie Raymond Depardon Raymond Depardon s'oriente tôt vers la photographie et en vit dès l'âge de 16 ans.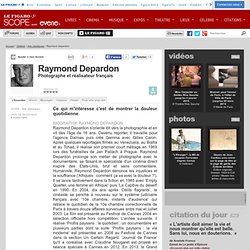 Devenu reporter, il travaille pour l'agence Dalmas puis crée Gamma avec Gilles Caron. Sally Mann Gallery. Sally Mann. Sebastiao Salgado: The Photographer as Activist. James Nachtwey's searing photos of war.
---