Programming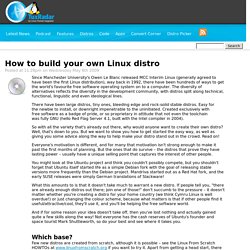 Since Manchester University's Owen Le Blanc released MCC Interim Linux (generally agreed to have been the first Linux distribution), way back in 1992, there have been hundreds of ways to get the world's favourite free software operating system on to a computer.
How to build your own Linux distro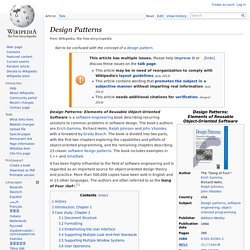 Design Patterns: Elements of Reusable Object-Oriented Software is a software engineering book describing recurring solutions to common problems in software design. The book's authors are Erich Gamma , Richard Helm , Ralph Johnson and John Vlissides with a foreword by Grady Booch .
DigiPen ProjectFUN: Home
What is .NET?