Wikis
Avatar Wiki | Avatar: The Last Airbender characters, episodes, elements, and more!
ED_Updates • Admins • Advertise on ED • Donate to Encyclopedia Dramatica We need to upgrade our hardware, please consider donating Main Page
Half-Life Wiki
"There really isn't any deep meaning to it, we just wanted to make a character that would appear in various forms in all the games. I guess I've always had a soft spot for that kind of character. Cid is like Yoda from the Star Wars series--very intelligent and wise." —Hironobu Sakaguchi in EGM2 August 1997. In Final Fantasy tradition, Cid characters often have a group of distinct traits fans have come to expect. They are often mechanically minded and frequently portrayed as engineers or inventors.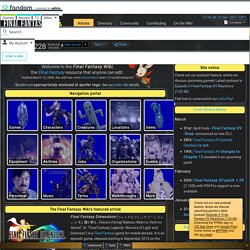 Looking for ways to help out? Why not have a go at some of the projects below? KH3D Music: Upload music from the KH3D soundtrack and put them on the right pages! Moving Articles to Lists: To complete our merger with our sister site khwiki.net we need help merging our articles! Are you the person for the job?
The Keyhole: A World of Information not accessible by Gummiship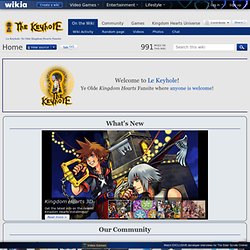 Dunderpedia: The Office Wiki