TO DO LIST
Squareleaf
Nexty
Regardless, we're not going to make your decisions for you. However, we will say that signing up only takes a really short time, and people that use the to do list maker we provide love it! And it's not done yet. We're consistently and constantly working on improving the site, and since it's web-based you'll recieve instant updates, for free. So give us a shot, it's free anyways! Sign up now or take the tour!
A to do list maker that is free and easy-to-use » Wipee List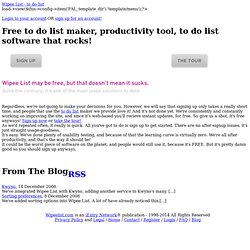 startino - free online to-do list
Home - Stylish To-Do List Management
Monkey On Your Back
Organize Your Tasks. Use folders, tags, contexts, subtasks and more to organize, search and sort through your tasks. Improve Your Productivity. Toodledo's hotlist, customizable alarms, and sortable online to-do list will help you remember to complete tasks on-time. Go Anywhere. Get Toodledo on your mobile phone, in your email, on your calendar, integrated directly into your web browser, and more.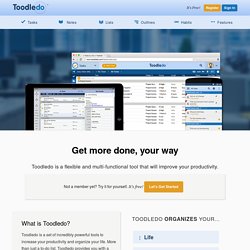 it's about time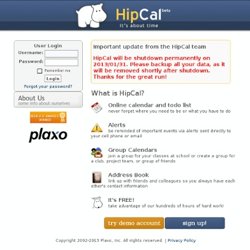 Important update from the HipCal team HipCal will be shutdown permanently on 2013/01/31. Please backup all your data, as it will be removed shortly after shutdown. Thanks for the great run! Online calendar and todo list
us::Home
IzzyTodo - easy todo list builder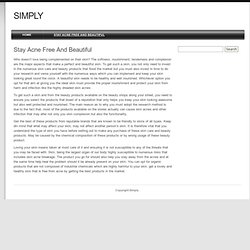 Online to do list, simplified
Who doesn't love being complemented on their skin? The softness, nourishment, tenderness and complexion are the major aspects that make a perfect and beautiful skin. To get such a skin, you not only need to invest in the numerous skin care and beauty products that flood the market but you must also invest in time to do your research and verse yourself with the numerous ways which you can implement and keep your skin looking great round the clock. A beautiful skin needs to be healthy and well nourished. Whichever option you opt for that aim at giving you the ideal skin must provide the proper nourishment and protect your skin from harm and infection like the highly dreaded skin acnes. To get such a skin and from the beauty products available on the beauty shops along your street, you need to ensure you select the products that boast of a reputation that only helps you keep your skin looking awesome but also well protected and nourished.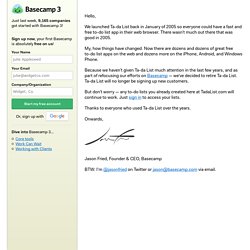 Hello, We launched Ta-da List back in January of 2005 so everyone could have a fast and free to-do list app in their web browser. There wasn't much out there that was good in 2005. My, how things have changed. Now there are dozens and dozens of great free to-do list apps on the web and dozens more on the iPhone, Android, and Windows Phone.