Teachermarija
Marija K.
EduCanon. New tools. Multi-screen Website Builder. MOOCs. Learning on the go. Best bookmarking tools. My blogs & websites. Www.trianglehighfive.org/pdf/009_Formative_Assessment_Ideas.pdf. Windows 8 Christmas apps. Publish a book. Building Vocabulary.
Create multimedia lessons. BODY PARTS INTERACTIVE. MUST KNOW. Блумова Дигитална Таксономија. Easy Web Page. Websites for science. Reported Speech. PowerPoint. Games. Store Documents. Stop Bullying.
Youtube Tools. Virtual Field Trips. Panoramic Photos. Vioce Recorders. Slideshow Creators. Vocabulary Wall. Seminar. M. Share my desktop.
EXPLORE. For Kids. Lesson Plan. Custom QR Code Generator - Free & Premium plans - Unitag. Easy web page creator. Едукативни Андроид Апликации. Learn how to code. Facebook. Facebook.
Coat of Arms. Kids Books. Don't be Hook! Be Pan! 13 Halloween Superstitions & Traditions Explained | Black Cats & Witches | Jack-o'-Lanterns & Trick-or-Treating | History of Halloween. Remy Melina, LiveScience Staff Writer | October 29, 2011 08:07am ET Credit: Monkey Business Images | shutterstock Halloween may seem like it's all about costumes and candy, but the holiday — which is relatively new to America, having only become popular in the early 1900s — has its roots in pagan beliefs.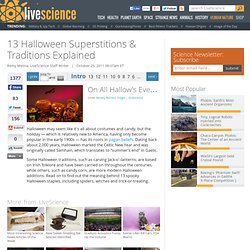 Мисловни мапи. Веб страна за секунда. Create stopmotion videos. Learn Vocabulary. Letter to future. Room Setup - The School Supply Addict. Time Zone Maps. Video Creators.
Sledeshow. Website Builders. Sticky Notes.
Our Olympic Games. F E R I C. Create Interactie Images. Before you even start. Create Timeline. Slideshow Makers. Objective Tests. Sports Vocabulary. Sounds. Data Visualization. Olimpic Games Resources. Students Books.
Screencast
Tutorials. Family Tree. WEBSITE. Art. Infographics. ESL. Oragnisational Tools. TO DO LIST. LEARN A LANGUAGE.
ALPHABET GAMES. Store Files. Create Maps.
---
dave47 Jul 17 2012

Thank You for the reply, your quick. Are your state schools like our public schools? It is good that each of your students have a computer, when I went to school all we had was a typewriter.
I like some of your pearls, I mite team up with a few. I may have a few that you will like. That is what this is all about exchange of ideas and information for the better.
I live close to Washington, D.C., so if there is anything I can do for you and your students, please ask.
I am also on Facebook, if you are too.
Say hello to your students.

teachermarija Jul 16 2012

I'm an ESL teacher in a state school in Macedonia State schools have computers for each student, mainly USAID donations.

dave47 Jul 16 2012

I check your Pearl site and Web site. I like them both. Are you a teacher? I'm a tutor, basic reading, writing, comprehension. Keep up the good work. YOU, learn by teaching. Take Care

cprindler Apr 29 2012

Great pearls here, very interesting. cheers.
---