Sites
The iPad Leather Satchel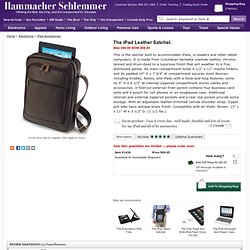 This is the satchel built to accommodate iPads, e-readers and other tablet computers. It is made from Colombian Vachetta cowhide leather, chrome-tanned and drum-dyed to a luxurious finish that will weather to a fine, distressed patina. Its main compartment holds 8 1/2" x 11" manila folders, and its padded 10" H x 7 3/4" W compartment secures most devices-including Kindles, Nooks, and iPads-with a hook-and-loop fastener, while its 5" H x 6 1/2" W internal zippered compartment stores cables and accessories.
Take the TasteTest
We removed the Taste Test feature from Etsy to focus on other ways of discovering items in the marketplace. If you're looking for inspiration, here are more ways to explore the site: Activity FeedTreasuryShopping Emails Browse Sections (Top left of homepage.) We're looking forward to adding more features to Etsy to make an even more personal shopping experience.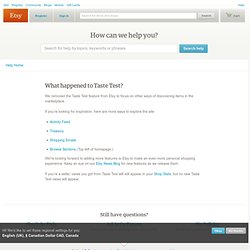 Luther Appliance and Furniture - Mobile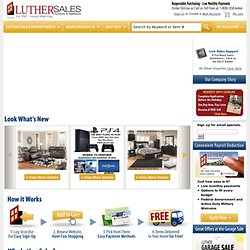 Luxury Made Easy. From furniture and appliance purchases, to jewelry and electronic purchases, you can qualify for purchases based on your job, not your credit score. Now you and your family can get the computer, appliance and furniture items that you want, when you need it by qualifying for our buy now pay later plans. LutherSales features high quality and premium service on terms you can afford. No Stress Payments. LutherSales promotes responsible purchasing through salary allotment or payroll deduction.
Buy Discount Vitamins and Health, Nutritional & Diet Supplements at LuckyVitamin.com
Harry and David Gourmet Gifts, Gift Baskets, Fresh Fruit Gifts, Gourmet Chocolates and Monthly Gift Clubs.
Window | Bedding | Bath | Kitchen | Storage | Furniture | BrylaneHome
Bariatric Choice offers a wide variety of quality bariatric products to help you develop and maintain a healthy lifestyle before and after gastric bypass, sleeve gastrectomy, lap band, or any other form of weight loss surgery. Our extensive selection of medical-grade bariatric cupplements had helped thousands of individuals on a prescribed bariatric diet to meet the unique nutritional needs required during each phase of their pre and post bariatric diet. Whether you've just begun dealing with the demands of a gastric bypass diet after Roux-en-Y surgery or you are seeking to maintain your successful weight loss after your particular procedure, we are confident you'll find the high quality bariatric foods and essential vitamins and minerals you require, in the forms and flavors that suit you best. Please take the time to register your email address to receive special offers and discounts on your favorite bariatric products.
Best Bariatric Surgery Diet Supplements, Bariatric Foods, Vitamins for Bariatric Eating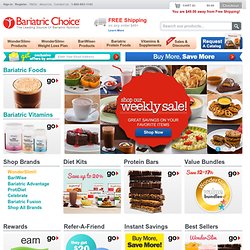 Bath & Body Works: Body Care, Home Fragrance, Beauty, Great Gifts & more!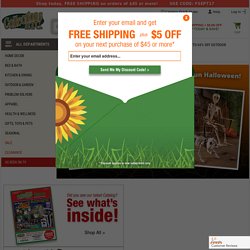 Catalog Quick Order Shopping Cart (0, $0.00) My Favorites (0)
Shop the best selection of fine jewelry at Gordon's Jewelers - Celebrating Relationships since 1905.
Zales — America's Diamond Store Since 1924 Shopping Bag (0 items) My Account Order Status Credit
Shop Zales - America's diamond store since 1924 - for the best jewelry selection and service
Figi's - Food Gifts, Unique Gift Baskets and Great Gift Ideas
Herrington: The Enthusiasts' Catalog. Call Today at (866) 558-7467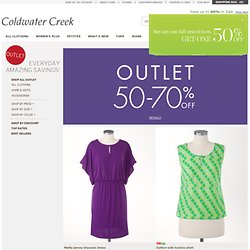 Shopping Bag Buy one full-priced item, get one 50% off. Learn More
Coldwater Creek outlet
Purchasing Power - Employee Purchase Program | Computers, Appliances, Electronics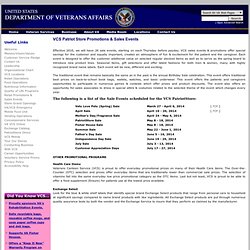 VCS Patriot Store Promotions & Sales Events Effective 2010, we will have 26 sale events, starting on each Thursday before payday. VCS sales events & promotions offer special savings for the customer and equally important, creates an atmosphere of fun & excitement for the patient and the caregiver. Each event is designed to offer the customer additional value on selected regular stocked items as well as to serve as the spring board to introduce new product lines. Seasonal items, gift selections and offer latest fashions for both men & women, many with highly recognized brand name labels. Each event will be new, different and exciting.
Veterans Canteen Service - Internet