BPM Tools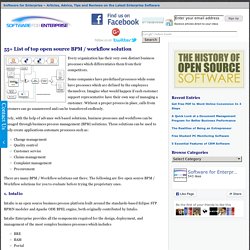 Every organization has their very own distinct business processes which differentiates them from their competitors. Some companies have predefined processes while some have processes which are defined by the employees themselves. Imagine what would happen if each customer support representative have their own way of managing a customer.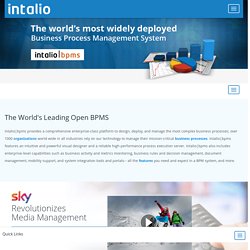 Designed around the open source Eclipse BPMN Modeler, Apache ODE BPEL engine, and Tempo WS-Human Task service developed by Intalio, it can support any processes, small or large. Intalio built the first and leading Open Source Business Process Management System (BPMS). Our enterprise BPMS embraces open standards and is independent of any proprietary technologies. Intalio|bpms provides all the components required to design, deploy and manage the most complex business processes, including business activity monitoring, business rules management, document and content management, system integration, business-to-business protocols and web portal tools.
Business Process Management System (BPMS)
Infinity, a Groundbreaking Technology Strategy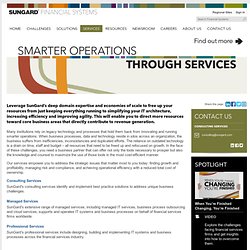 Globalization, increasing competition and mounting cost pressures are dramatically reshaping the financial services industry.