Memes
20 Actually Funny YouTube Comments
The Game of SMOSH We've turned all of SMOSH into a game. The Game of SMOSH. The more you play, the more you level up. The more you level up, the more cool rewards you win.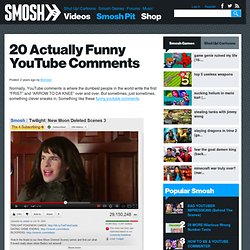 Thinking putty with mind-blowing magnetic properties $4.99 to $10.99 Overview: Magnetic Thinking Putty takes regular "silly" putty and turns its awesomeness up to 11.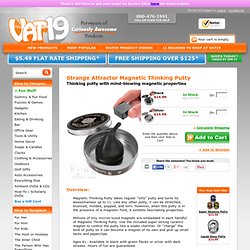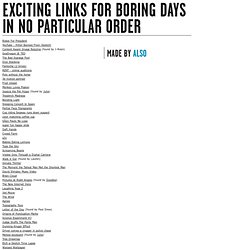 Robot For President YouTube - Hitler Banned From iSketch!Content Aware Image Resizing (found by J-Roen)SeaDragon @ TEDThe Bad Signage PoolDice StackingFantoche (2 times)RENT - online auditionsPolo without the horse3d motion portraitFruit VesselMonkey Loves PigeonJessica the Pet Hippo (found by Julia)Treadmill MadnessBending LightSleeping Concert In SpainPartial Face TransplantsCop riding Segway runs down suspectcolor matching coffee cupSão Paulo No Logosuper fun happy slide
Tastefully Offensive | This is funny: Antoine Dogson
The sentence's meaning becomes clearer when it's understood that it uses three meanings of the word buffalo: the city of Buffalo, New York, the somewhat uncommon verb "to buffalo" (meaning "to bully or intimidate"), as well as the animal buffalo. When the punctuation and grammar are expanded, the sentence could read as follows: "Buffalo buffalo that Buffalo buffalo buffalo, buffalo Buffalo buffalo." The meaning becomes even clearer when synonyms are used: "Buffalo bison that other Buffalo bison bully, themselves bully Buffalo bison." Sentence construction[edit] Bison engaged in a contest of dominance. This sentence supposes they have a history of such bullying with other buffalo, and they are from upstate New York.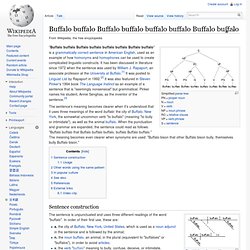 Huntsville Rapist Bed Intruder