USIP funding
Robert Koehler: Captives to the Logic of Violence
A decade later. The abyss keeps deepening, the wars keep squandering our blood and treasure beyond all logic except the logic of violence.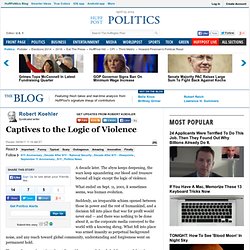 Honor Their Memory - Be a Hero for Peace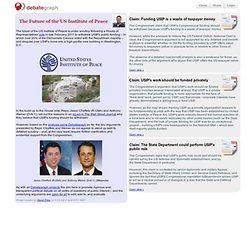 The Congressmen's argument that USIP's work should be funded privately includes several interrelated strands: that USIP is a private organization, that private funding is more appropriate for the type of "think tank" work carried out by USIP, and that private / corporate interests have already demonstrated a willingness to fund USIP.
The Future of the US Institute of Peace
Peace-Building That Pays Off
USIP future - Debategraph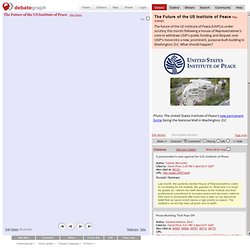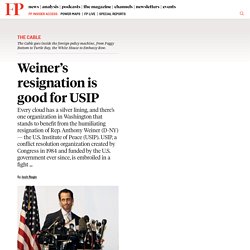 Weiner's resignation is good for USIP
Every cloud has a silver lining, and there's one organization in Washington that stands to benefit from the humiliating resignation of Rep. Anthony Weiner (D-NY) -- the U.S. Institute of Peace (USIP). USIP, a conflict resolution organization created by Congress in 1984 and funded by the U.S. government ever since, is embroiled in a fight for its very existence.