Twitter Posts 4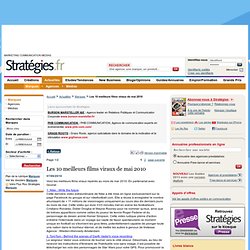 Voici les meilleurs films viraux repérés au mois de mai 2010. En partenariat avec Goviral. 1. Nike - Write the futureCette dernière vidéo extraordinaire de Nike a été mise en ligne exclusivement sur la page Facebook du groupe et sur nikefootball.com. Elle a réussi à enregistrer le nombre ahurissant de + 11 millions de visionnages uniquement au cours des dix derniers jours du mois de mai. Cette vidéo qui dure 3:03 minutes met en scène les footballeurs Cristiano Ronaldo, Didier Drogba et Wayne Rooney pour ne nommer qu'eux, ainsi que de brèves apparitions comme celles du joueur de tennis Roger Federer et du personnage de dessin animé Homer Simpson.
Les 10 meilleurs films viraux de mai 2010
QR code « Nolan Fans
Mr.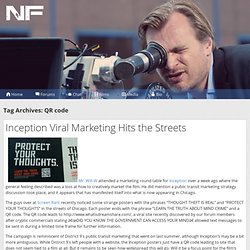 iPhone OS Still Triples Android's Market Share
Nintendo 3DS: 3DS Graphically Close To PS3 & Xbox 360 Says Devs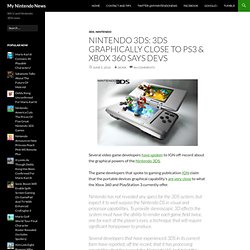 Several video game developers have spoken to IGN off-record about the graphical powers of the Nintendo 3DS. The game developers that spoke to gaming publication IGN claim that the portable devices graphical capability's are very close to what the Xbox 360 and PlayStation 3 currently offer. Nintendo has not revealed any specs for the 3DS system, but expect it to well surpass the Nintendo DS in visual and processor capabilities.
Créer son site internet - Mai 2010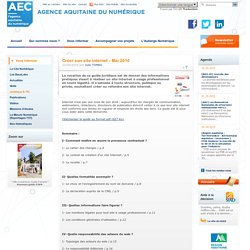 La vocation de ce guide juridique est de donner des informations pratiques visant à réaliser un site internet à usage professionnel en toute légalité.
At the beginning of this year, we stated that application stores would continue to flourish, but none would replicate Apple's success in 2010.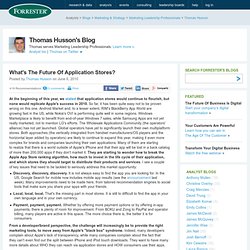 What's The Future Of Application Stores?