Tools 1
1. What is pptPlex? 2. How do I install it? 3. Is this the same software Bill Gates demoed at the Microsoft CEO Summit 2008?
360desktop | Bring your desktop to life.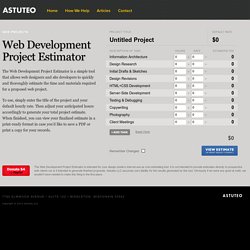 Web Development Project Estimator
Side Projects The Web Development Project Estimator is a simple tool that allows web designers and site developers to quickly and thoroughly estimate the time and materials required for a proposed web project. To use, simply enter the title of the project and your default hourly rate.
whspr! | Get Emails Without Revealing Your Email Address
Filemaker Integrated Relational Database Software for Business |
Publiez vos documents partout ! La première plateforme gratuite de publication à supporter l'iPad, l'iPhone et l'iPod Touch. Partager avec le monde ! Connectez vous avec votre compte Facebook et partagez les publications que vous aimez avec vos amis. Découvrez des publications fascinantes !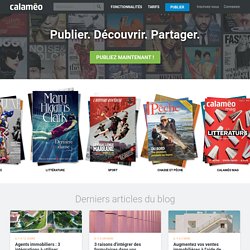 Debug your Internet. What's up with my network? Some services seem broken? Things are very slow?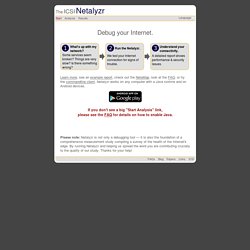 BumpTop 3D desktop enhancement: Organize, customize, be producti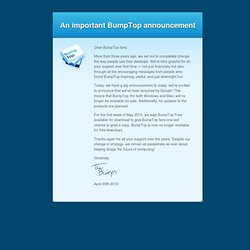 Dear BumpTop fans, More than three years ago, we set out to completely change the way people use their desktops. We're very grateful for all your support over that time — not just financially but also through all the encouraging messages from people who found BumpTop inspiring, useful, and just downright fun. Today, we have a big announcement to make: we're excited to announce that we've been acquired by Google!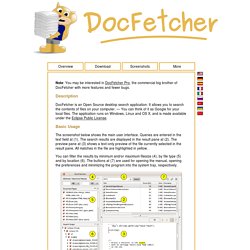 DocFetcher is an Open Source desktop search application: It allows you to search the contents of files on your computer. — You can think of it as Google for your local files. The application runs on Windows, Linux and Mac OS X, and is made available under the Eclipse Public License. The screenshot below shows the main user interface. Queries are entered in the text field at (1).
DocFetcher - Fast Document Search