Useful Online Tools
FreeMind is a premier free mind-mapping software written in Java. The recent development has hopefully turned it into high productivity tool. We are proud that the operation and navigation of FreeMind is faster than that of MindManager because of one-click "fold / unfold" and "follow link" operations.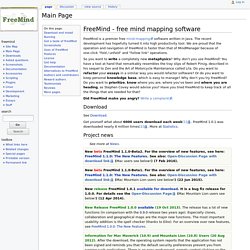 The most easy-to-use online survey software around. | Surveydaddy.com
We are upgrading your Surveydaddy account to a Polldaddy account! We have decided to provide all of our services directly on Polldaddy.com so you will now get access to even more features. What does this mean for you? Your login details and account will remain the same, you will now login at Polldaddy.com. Your surveys, dashboard, settings and reports will remain exactly the same.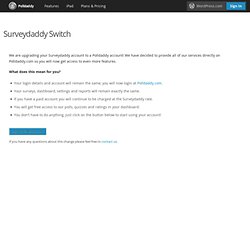 New Kindle Fire Review Before you buy: Read our Webmaster's review of the new Kindle Fire. Some of Our Latest Books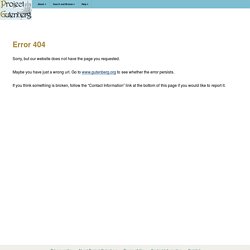 100GB Limit Per File Sizable Send is the only large file transfer provider to offer uploads up to 100GB per file - 5x times more then the competition! We allow you to send as many large files (up to 100GB each) as you want and 5GB of storage in included 100% free!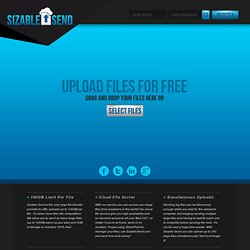 All Your Logins in One Place Keep all your logins completely in sync. No more worries about remembering your passwords. Access your favorite sites quickly and securely.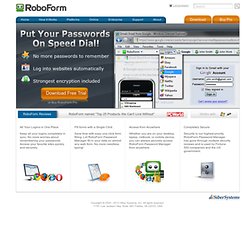 Password Manager, Form Filler, Password Management | RoboForm Password Manager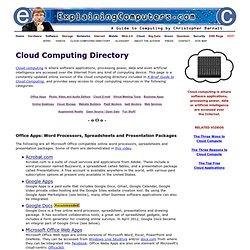 Cloud Computing Directory Cloud computing is where software applications, processing power, data and even artificial intelligence are accessed over the Internet from any kind of computing device. This page is a constantly-updated online version of the cloud computing directory included in A Brief Guide to Cloud Computing, and provides easy-access to cloud computing resources in the following categories: - o O o - The following are all Microsoft Office compatible online word processors, spreadsheets and presentation packages. Some of them are demonstrated in this video.
Cloud Computing Directory