Music <3
ShareTheMusic – Listen to music for free. Legally. 8 Great YouTube Channels for Music News. As we well know by now, YouTube isn't only about cats running into mirrors and hyperactive video bloggers.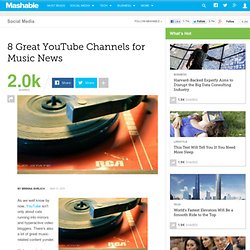 There's also a lot of great music-related content yonder. We've combed through YouTube to find a selection of channels boasting music news and videos that will appeal to a spectrum of fans; from those who like hip-hop to those who prefer punk, and a goodly selection of genres in between. And, bonus, there's hardly a hyperactive video blogger in site. Check out the gallery below and share your favorite music news resources in the comments below. Interested in more Music resources? - StumbleUpon. Stalley-bcgmmg-remix-prod-by-block-beattaz-song.758203. BCGMMG (Remix) Stalley Feat.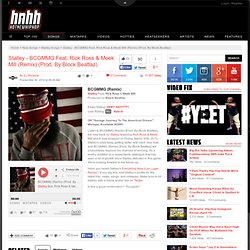 Rick Ross & Meek Mill Produced by Block Beattaz Editor Rating: VERY HOTTTTT User Rating: Home. Tubalr.
---