Jewish sites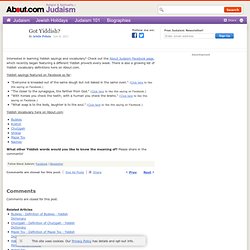 Interested in learning Yiddish sayings and vocabulary? Check out the About Judaism Facebook page , which recently began featuring a different Yiddish proverb every week.
Got Yiddish?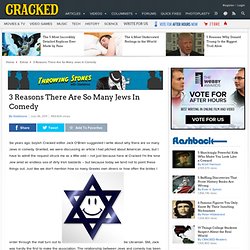 3 Reasons There Are So Many Jews In Comedy
Six years ago, boyish Cracked editor Jack O'Brien suggested I write about why there are so many Jews in comedy. Granted, we were discussing an article I had pitched about American Jews, but I have to admit the request struck me as a little odd -- not just because here at Cracked I'm the lone Jew amid an endless sea of dirty Irish bastards -- but because today we tend not to point these things out.
How Saudi Arabia Discriminates Against Jews - History of Saudi Arabian-US Discrimination Against Jews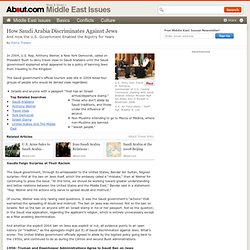 In 2004, U.S.
China-Jewish Resources Compiled by Joy Katzen-Guthrie • Jewish-Chinese History, Heritage, Travel
Jewish China and Jewish Asia Resources on the Web Compiled by Joy Katzen-Guthrie Because I update this list continually, you can be of great assistance to me.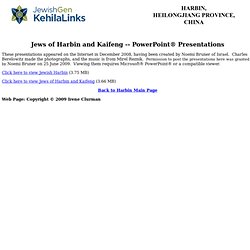 Jews of Harbin and Kaifeng -- PowerPoint® Presentations
Jewish Harbin
World Jewish Congress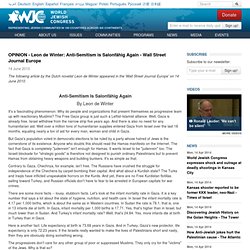 World Jewish Congress
The following article by the Dutch novelist Leon de Winter appeared in the 'Wall Street Journal Europe' on 14 June 2010.
The Jewish Community Center of Western Monmouth County - Annual Events
The WebYeshiva Blog
Jewish Federation of Monmouth County
Florence Singer Webrings...
V'ahavta
Most people have heard something or other about Kabbalah.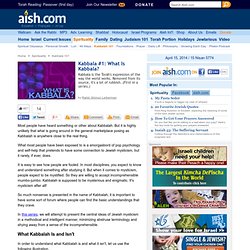 Kabbala #1: What Is Kabbala?
Jews say the Shema and V'ahavta twice a day.
Thoughts on the Shema and V'ahavta | As the Spirit Moves Me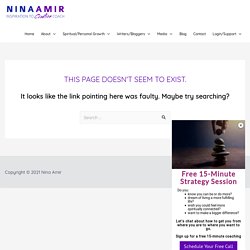 Reboot – a catalyst to catalysts
Latest Jewish news | Jewish blogs / vlogs | Israel news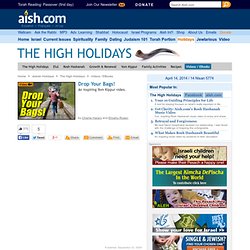 Mr.
Drop Your Bags!
Instructions For Living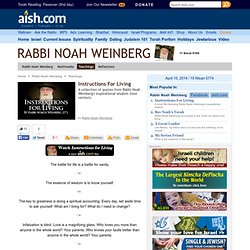 The battle for life is a battle for sanity. The essence of wisdom is to know yourself.
Dennis Bratcher
The Enuma Elish: The Babylonian Creation Myth
Your Spiritual potential - Chabad Lubavitch of Western Monmouth County
Sabbath Manifesto
Sabbath Manifesto: My Jewish Learning
DAVAR: Scripture Study Tool
Hebrew-Czech lexicon Work of the Jiri Vytlačil, not finished yet.
Minty and zesty, this is a great Passover-friendly side dish that also packs some protein.
Judaism & Jewish Life
Objects tell stories.
Zero to 10: First Decades / New Centuries
Jewish Humor In America
Yiddish Words
The Crooked Finger of Anti-Semitism - Commentary
CJH Catalog - Basic Search
Jews Indigenous to the Middle East and North Africa
JIMENA - Jews Indigenous to the Middle East and North Africa
Front Page
Jewish and Alone? (September 2010)
Jewlicious THE Jewish Blog - It's a Jewish Blog!
Jewish Ideas Daily
Commentary Magazine
Jewish and Israeli blog bloggers and commentary
The Jewish Press Blog