Israel
Irshad Manji
Remembering Bassem Abu Rahma, murdered at demonstration in Bil'in, Palestine, last week » The Comment Factory
On April the 17th, like any Friday afternoon for the last four years, the small village of Bil'in, north of Ramallah in the West Bank, was preparing for the usual demonstration against Israel's annexation wall (some people call it apartheid wall or separation wall.
Remembering Bassem (Pheel) Abu Rahma | The Only Democracy?
טליה טימם אבזיקוב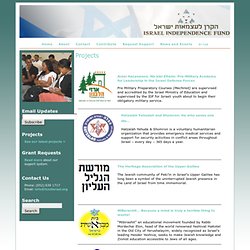 Projects
Arzei HaLevanon, Ma'alei Efraim: Pre-Military Academy for Leadership in the Israel Defense Forces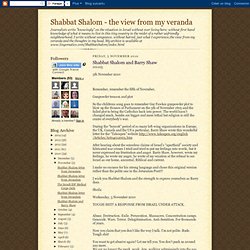 Shabbat Shalom and Barry Shaw
5th November 2010
Barry Shaw's Page - Israel Insider
Religion and State in Israel
The David Project > Educating Voices for Israel
B'Tselem - The Israeli Information Center for Human Rights in the Occupied Territories
Love of the Land
In 1948 nearly one million Jews lived in Arab lands.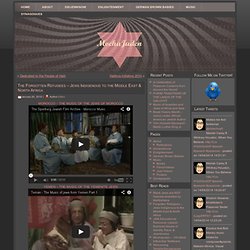 The Forgotten Refugees – Jews Indigenous to the Middle East & North Africa |
JBlog Central - The Jewish Blog Network
israelinsider