Food
Chocolate soufflé cupcakes with mint cream. I'm clearly some sort of grinch, because when I think of flourless chocolate cakes I imagine giant discs of truffle so dense and overly rich that even a sliver of somehow feels excessive, the kind of throwaway dessert restaurants bust out when they've got no better ideas.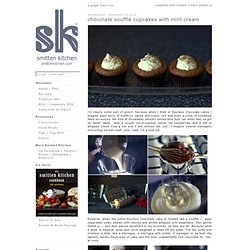 "Add a couple out-of-season, eerily red raspberries and a tuft of whipped cream from a can and it will, without fail, sell," I imagine sinister managers instructing kitchen staff. Like I said, I'm a total pill. However, when the same flourless chocolate cake is treated like a soufflé — eggs separated, yolks beaten until ribbony and whites whipped until weightless, then gently folded in — and then placed anywhere in my proximity, all bets are off. Because what it does is magical; what was once weighted is lifted off the plate.
The top puffs and shatters a little, like a meringue, a meringue with butter. Translate. Peanut Butter Cup Brownie Bottom Cheesecake. Brownie Crust: 1.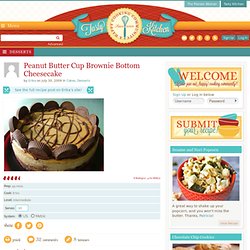 Heat oven to 350°F. Grease 9-inch Springform pan with butter. 2. Cinnamon Sugar Pull-Apart Bread. I'm sorry.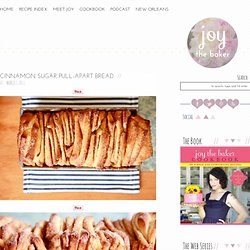 I know it's Monday morning and you probably came here for some pretty pictures of food that you could glance at, and then move on with your day… and here I go thrusting warm, soft cinnamon sugar bread in your face. It's not fair.
---