News
Facebook and The Nielsen Company today announced that Nielsen BrandLift™, which uses the Facebook platform to measure the effectiveness of online brand advertising, is now available in the U.K. This is the latest component of Nielsen's portfolio of advertising effectiveness solutions and marks the first product available outside the U.S. from Facebook's and Nielsen's global, multi-year strategic alliance. "Helping marketers measure the effectiveness of advertising using Facebook has been a priority for us and working with Nielsen helps us continue doing just that. Marketers have responded positively to BrandLift studies in the U.S. and we know marketers in the U.K. will also benefit from a better understanding of how people react to their online campaigns," said Stephen Haines, Facebook's U.K.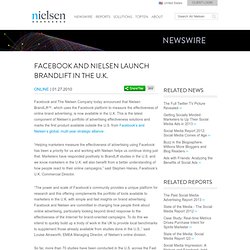 Facebook and Nielsen Launch BrandLift in the U.K. | Nielsen Wire – Mozilla Firefox
Verslas - Verslo naujienos - Verslo žinios
Mokslo ir technologijų pasaulis :: www.technologijos.lt
Going Social Now
Today's Facebook earnings call was illuminating on several fronts. However, two pieces of information stood out the most. They both in my opinion represent the future of Facebook. Everything else matters less. 1. Mobile monetization will be through sponsored stories.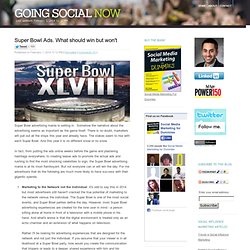 Fortune Tech: Technology blogs, news and analysis from Fortune M
FORTUNE -- Tinder may not be worth $5 billion, but investors say the dating app remains an extremely valuable product. A Bloomberg report Friday said IAC /InteraActiveCorp., owned by Barry Diller, had bought another 10% of Tinder from venture capitalist Chamath Palihapitiya for $500 million, valuing the mobile-dating site at a whopping $5 billion (compared with IAC's market capitalization of about $6 billion). That high valuation surprised investors, and Palihapitya later said in a Tweet that he had sold his stake in the company for "much less." Tinder and IAC declined to comment on the reported valuation.