SM Trends
Welcome to twittapolls!
Gap Reverts to Original Logo After Social Media Backlash
Gap has announced on its Facebook Page that it is scrapping its new logo design efforts, acquiescing to a torrent of criticism coming primarily from Facebook and Twitter users. Last week, Gap unveiled a new logo, one it called "a more contemporary, modern expression."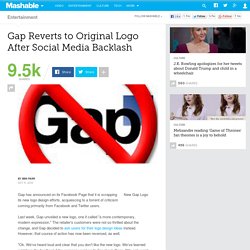 Twitter Goes Nuts for New Twitter, Britney-powered 'Glee' - Advertising Age - MediaWorks: What the Trend
Engaging in social media is about being extremely open, creative and flexible. To stay competitive online, brands need to be investing in social media as a way to extend themselves to their customers. While advertising and cultivating an image are still important, it's interaction that creates loyal customers.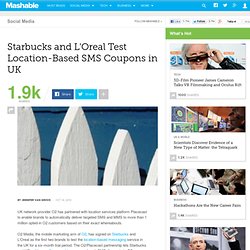 Starbucks and L'Oreal Test Location-Based SMS Coupons in UK
UK network provider O2 has partnered with location services platform Placecast to enable brands to automatically deliver targeted SMS and MMS to more than 1 million opted-in O2 customers based on their exact whereabouts.
And the No. 1 Reason to LOVE Twitter This Week Is... - Advertising Age - MediaWorks: What the Trend