Press Freedom Costs
Reporters Without Borders is saddened to learn of the murder of Murtaza Razvi , an assistant editor with the English-language daily Dawn , whose body was found yesterday in an apartment in Karachi, the capital of the southern province of Sindh. His hands were tied and his body bore the marks of torture and strangulation. "As there are so far no clues as to the motive, the Karachi police must not rule out the possibility that Razvi's murder was linked to his work as a journalist," Reporters Without Borders said, offering its condolences to his family and friends.
Dawn newspaper editor found murdered in Karachi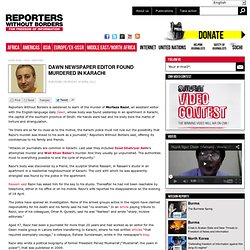 Pakistani journalist investigating ISI found dead
A Pakistani journalist has been found dead near the capital Islamabad after writing about links between the Pakistani military and al-Qaeda. Syed Saleem Shahzad, 40, worked for an Italian news agency and an online news site registered in Hong Kong. He went missing on Sunday after he left his home in the capital to take part in a television talk show, but never arrived. Officials said his body was identified by relatives after being found near his car in Sarai Alamgir, 150km southeast of Islamabad. "Relatives visited the police station and now they have identified the dead body. They said it is the body of journalist Saleem Shahzad," police official Zulfiqar Ali said.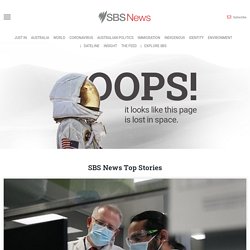 New York, February 18, 2011 -- The Committee to Protect Journalists called on authorities today in Bahrain, Yemen, Libya to cease their attempts to prevent media from reporting on anti-government demonstrations. Bahraini authorities used live ammunition--including fire from a helicopter--against peaceful protesters and journalists, according to news reports. Pro-government thugs attacked at least two journalists in Yemen, and the Libyan government appeared to be shutting down Facebook, Twitter, and Al-Jazeera's website as a means of silencing reporting on protests. "Security forces firing on journalists from a helicopter is a dangerous escalation in Bahrain's attempt to censor media coverage of the political turmoil," said Mohamed Abdel Dayem, CPJ's Middle East and North Africa program coordinator.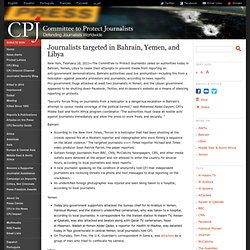 Journalists targeted in Bahrain, Yemen, and Libya
Journalists in the Middle East face multiple attacks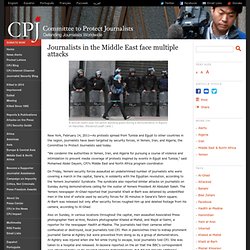 A woman walks past riot police standing guard during a demonstration in Algiers on Saturday. (Reuters/Louafi Larbi ) New York, February 14, 2011 -- As protests spread from Tunisia and Egypt to other countries in the region, journalists have been targeted by security forces, in Yemen, Iran, and Algeria, the Committee to Protect Journalists said today.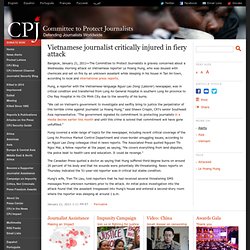 Bangkok, January 21, 2011 -- The Committee to Protect Journalists is gravely concerned about a Wednesday morning attack on Vietnamese reporter Le Hoang Hung, who was doused with chemicals and set on fire by an unknown assailant while sleeping in his house in Tan An town, according to local and international press reports . Hung, a reporter with the Vietnamese-language Nguoi Lao Dong (Laborer) newspaper, was in critical condition and transferred from Long An General Hospital in southern Long An province to Cho Ray Hospital in Ho Chi Minh City due to the severity of his burns. "We call on Vietnam's government to investigate and swiftly bring to justice the perpetrator of this terrible crime against journalist Le Hoang Hung," said , CPJ's senior Southeast Asia representative. "The government signaled its commitment to protecting journalists in a media decree earlier this month and until this crime is solved that commitment will have gone unfulfilled."
Vietnamese journalist critically injured in fiery attack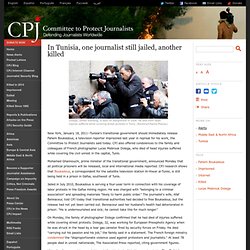 Dolega, center standing, is seen on assignment in 2008. He died from head injuries suffered while covering street protests in Tunis. (Reuters/Charles Platiau)
In Tunisia, one journalist still jailed, another killed
At least 44 journalists killed for their work in 2010, say IFEX members
Radio reporter and cable news presenter Henry Suazo was gunned down on 28 December in front of his home in La Masica, Honduras, for reasons not yet known, reports the Comité por la Libre Expresión (C-Libre). His murder - the 10th journalist to be killed in Honduras this year - confirms Honduras as one of 2010's deadliest countries for the press, alongside Pakistan, Mexico and Iraq. According to IFEX members, between 44 and 97 journalists and media workers were killed in 2010 in connection with their work or while on the job.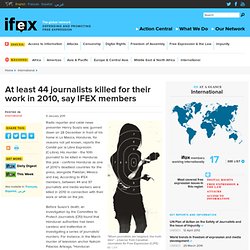 IPI Top 10 Press Freedom Stories 2010
A hospitalized Boukadous. (CPJ) Tunisian police arrested Fahem Boukadous, a widely respected critical journalist, on July 15. Before his arrest, Boukadous wrote an open letter from the hospital, where he was being treated for acute asthma. On the evening he was taken to Gafsa prison, his wife, Afaf Bennacer, wrote an article about what happened that has been circulated on multiple Arabic websites. Below is CPJ's translation:
Boukadous' wife describes bribe attempt before arrest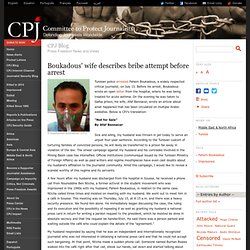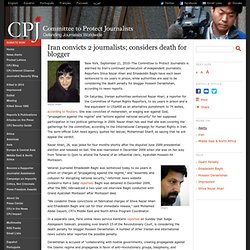 New York, September 21, 2010-- The Committee to Protect Journalists is alarmed by Iran's continued persecution of independent journalists. Reporters Shiva Nazar Ahari and Emadeddin Baghi have each been sentenced to six years in prison, while authorities are said to be considering the death penalty for blogger Hossein Derakhshan, according to news reports. On Saturday, Iranian authorities sentenced Nazar Ahari, a reporter for the Committee of Human Rights Reporters, to six years in prison and a fine equivalent to US$400 as an alternative punishment to 74 lashes, according to Reuters . She was convicted of moharebeh , or waging war against God, "propagation against the regime" and "actions against national security" for her supposed participation in two political gatherings in 2009. Nazar Ahari has said that she was covering the gatherings for the committee, according to the International Campaign for Human Rights in Iran.
Iran convicts 2 journalists; considers death for blogger