Brands
Get flash to fully experience Pearltrees
As individuals we sometimes assume that everyone does similiar things to us and we often forget that different cultures act and do things differently. This also applies to how we interact online and the choice and use of search engines and social media channels that are becoming part of our every day lives.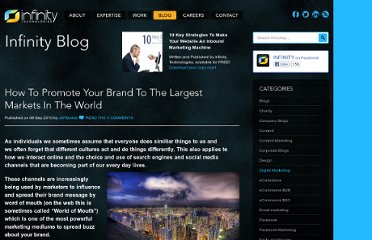 Tom Smith is the founder of Trendstream , a company that specializes in providing research and consultancy on social media, web and mobile.
M arketers are mostly new to social media.