Crafty
Knitting Supplies | Discount Yarn. Mother Bear Project. Incognito cowl - Knitty: Winter 2009. Mellow version: With smaller circular and CC1, loosely cast on 56[60, 64] st.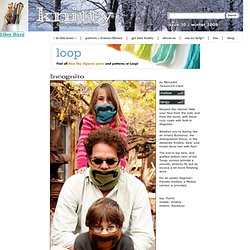 Place marker and join, being careful not to twist. Knit 9 rounds. Switch to larger circular and MC, purl 1 round. Recycle Tutorial: Braided Rag Rug. My mum threw me 2 bundles of old bed sheets she found during spring cleaning.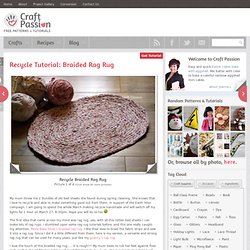 She knows that I love to recycle and able to make something good out from them. In support of the Earth Hour campaign, I am going to spend the whole March making recycle handmade and will switch off my lights for 1 hour on March 27, 8:30pm. Downloadable Knitting Patterns - Chic Knits FALL 2011 - Chic Knits Knitting Patterns Designed by Bonne Marie Burns.
---