Crafty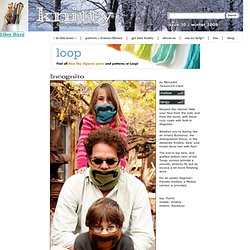 Mellow version: With smaller circular and CC1, loosely cast on 56[60, 64] st. Place marker and join, being careful not to twist. Knit 9 rounds. Switch to larger circular and MC, purl 1 round.
My mum threw me 2 bundles of old bed sheets she found during spring cleaning. She knows that I love to recycle and able to make something good out from them. In support of the Earth Hour campaign, I am going to spend the whole March making recycle handmade and will switch off my lights for 1 hour on March 27, 8:30pm.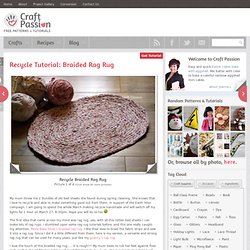 When the season lingers and a cold chill awaitssometimes the better part of valor is to just look your nemesis in the eye and and say game on, WINTER! While we kept waiting (and waiting) for the weather to follow the calendar here in the Pacific NW, Mother Nature had other plans -- so we decided to get inspired... Chic Knits® TAURIEL uses worsted wool and #8 (5mm) needles for a peppy gauge that makes that sweater sooner rather than later and features inclusive detailing with a modern but easy, chain-cable motif to keep it interesting Best of all? NO SEWING: when you're done, weave in a few ends and WEAR IT! We invite you to explore our collection of modern hand-knitting patterns for very wearable sweaters and accessories designed foremost with your wardrobe in mind...