Crafty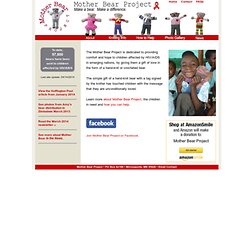 The Mother Bear Project is dedicated to providing comfort and hope to children affected by HIV/AIDS in emerging nations, by giving them a gift of love in the form of a hand-knit or crocheted bear. The simple gift of a hand-knit bear with a tag signed by the knitter has touched children with the message that they are unconditionally loved. Learn more about Mother Bear Project, the children in need and how you can help this effort.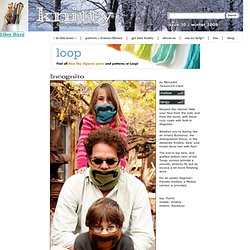 Mellow version: With smaller circular and CC1, loosely cast on 56[60, 64] st. Place marker and join, being careful not to twist. Knit 9 rounds. Switch to larger circular and MC, purl 1 round.
My mum threw me 2 bundles of old bed sheets she found during spring cleaning. She knows that I love to recycle and able to make something good out from them. In support of the Earth Hour campaign, I am going to spend the whole March making recycle handmade and will switch off my lights for 1 hour on March 27, 8:30pm.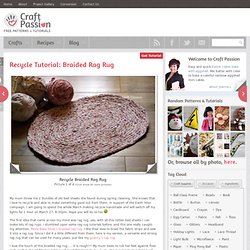 Downloadable Knitting Patterns - Chic Knits FALL 2011 - Chic Knits Knitting Patterns Designed by Bonne Marie Burns
BIG WEATHER = BIG COWL Get comfy & cozy and show Old Man Winter who's the boss! Quick knitting with really big yarn - use bulky or super bulky yarn or make your own super custom combination with smaller gauge yarns! Chic Knits MAXIMUS is a quick and easy knit, perfect for winter's chill. Directions included for Bulky or Super Bulky yarns knit at 2 or 2.5 sts per inch.... We invite you to explore our collection of modern hand-knitting patterns for very wearable sweaters and accessories designed foremost with your wardrobe in mind...