Funny Stuff
Funny Quotes and One-Liners. As powerful as inspirational quotes can be, sometimes we just need a bit of humor to lighten up our day.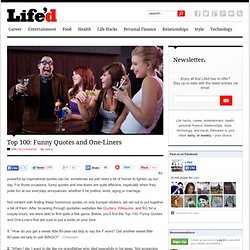 For those occasions, funny quotes and one-liners are quite effective, especially when they poke fun at our everyday annoyances, whether it be politics, work, aging or marriage. Not content with finding these humorous quotes on only bumper stickers, we set out to put together a list of them. Boring College Class Bingo - CollegeHumor Picture - StumbleUpon. Banana gets schooled Video. Log in Laugh Out Loud ばれんしあ Banana gets schooled.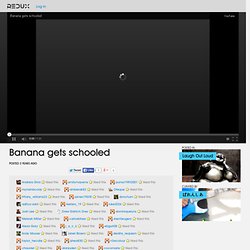 The First World Problems Rap. The Confetti Prank. For More Pranks, click HERE.
DISCLAIMER: This prank is intended for personal use on those overly sensitive persons with low self-esteem, no sense of humor, and bowel issues. These pranks are unsuitable for victims with weak hearts, small bladders, queasy stomachs and expecting mothers. Prankked.com can not be held responsible for your victims reactions or damage / injury that may or may not happen to yourself or property.
---