Movies
[WARNING: some of the video clips in this list contain extremely violent or disturbing scenes.]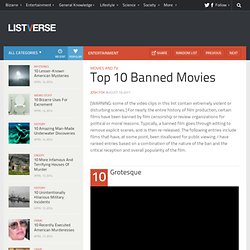 Top 10 Banned Movies
Hey, remember The Star Wars Holiday Special , which George Lucas has basically begged you to never watch?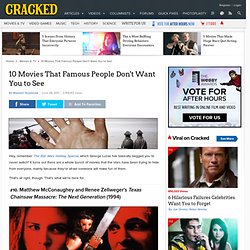 10 Movies That Famous People Don't Want You to See
Polar Bear Attack, victim survives
• Introduction • The Top 500 Films • The Full List • The Top 250 Directors • PDF Companion • Links The Top 500: •1-25 •26-50 •51-75 •76-100 •101-150 •151-200 •201-250 •251-300 •301-350 •351-400 •401-450 •451-500
The best movies evoke tears, laughter, terror, reminiscence, and/or mystery in a truly personal way.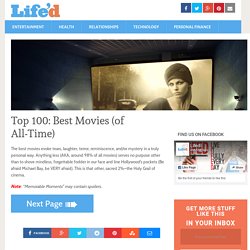 A) Somehow Johnny Depp always seems to commits the weirdest crimes. Even when the guy is doing something "wrong", he does it with style. He's never been arrested for doing anything outside of the realm of what you'd expect from him, even with all his money.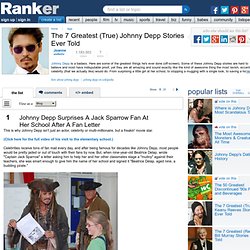 What have we learned from Hollywood movies?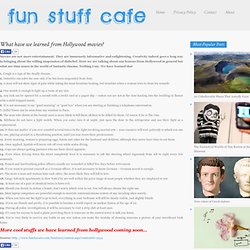 Movies are not more entertainment. They are immensely informative and enlightening.
bluehoney.org