Classroom Discussion & Participation
Formative Assessment Tool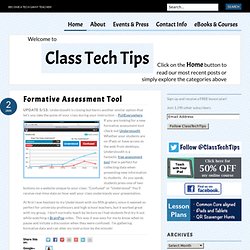 2 Jan If you are looking for a new formative assessment tool check out Understoodit .
In the typical college classroom a small handful of students make the vast majority of comments.
Faculty Focus Email
Essay on the value of intense discussion-based instruction
Established orthodoxy indicates that the ideal pedagogical method centers on small, discussion-based classes. Such a model enables "active learning" that, coupled with on-the-spot guidance from a skilled faculty member, is much more likely to change deep thought patterns than traditional lecture-based approaches.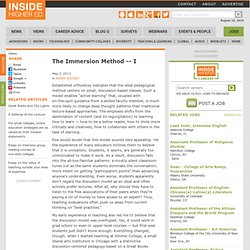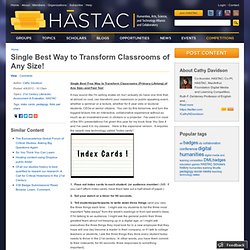 Single Best Free Way to Transform Classrooms (Primary-Lifelong) of Any Size--and Fast Too! It may sound like I'm selling snake oil, but I actually do have one trick that, at no cost, can transform your classroom or public speaking event, whether a seminar or a lecture, whether for 8 year olds or doctoral students, CEOs or senior citizens. You can try this tomorrow, and turn the biggest lecture into an interactive, collaborative experience without so much as an investment even in clickers or a projector.
by Mobify
Every Student Response Strategies « LessonCast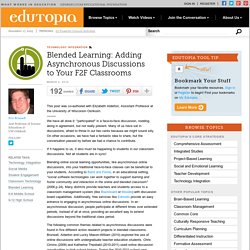 Blended Learning: Adding Asynchronous Discussions to Your F2F Classrooms
This post was co-authored with Elizabeth Alderton, Assistant Professor at the University of Wisconsin Oshkosh. --------- We have all done it: "participated" in a face-to-face discussion, nodding along in agreement, but not really present.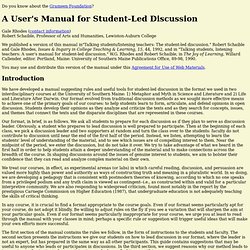 Do you know about the Grameen Foundation ? Gale Rhodes ( contact information ) Robert Schaible, Professor of Arts and Humanities, Lewiston-Auburn College
Student-Led Discussion Manual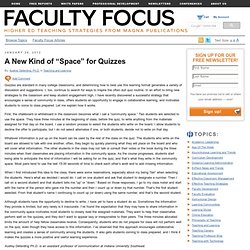 January 26, 2012
Using Quizzes to Promote Student Engagement and Collaboration
One of the take aways from the Curriculum Mapping Institute this past week was that it brought an upgrade to THE trusted KWL (Know, What to Know and Learned) Chart to the forefront.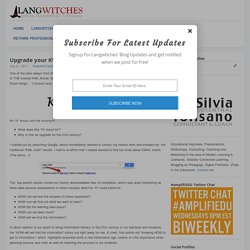 Using Whiteboards in the Chemistry Classroom & Beyond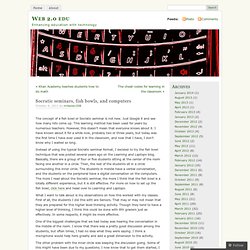 October 6, 2011 by mrkaiser208 The concept of a fish bowl or Socratic seminar is not new.
Socratic seminars, fish bowls, and computers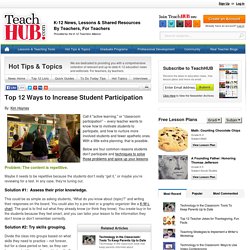 Call it "active learning," or "classroom participation" -- every teacher wants more involved students and fewer apathetic ones.