Crafts / DIY
Get flash to fully experience Pearltrees
Hi there! It's felt like forever since I've last blogged, and has felt like an eternity since I've done anything crafty and nifty. Since my morning sickness has gone into full speed (yes, we're expecting our third this fall!) I haven't felt like myself. But nothing like inspiration to wake one out of a reverie — or nightmare, in my constantly sick state.
Whether you're saying thanks for the great birthday gift you received, or "thanks for coming to my party!", our free printable thank you cards are sure to be a fun way to show your gratitude! We've got cute as can be printable cards for just about everyone. And if you don't see what you're looking for, don't fret! We will be adding new printables on an ongoing basis! Not only can you print your own thank you notes, but we also having free matching printable envelopes.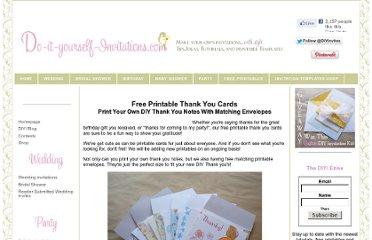 Ages ago I bought a package of crepe paper ( like this —the folded sheets, not streamers). An impulse purchase simply because... it was orange? The other day I finally made some flowers with it while watching way too much HGTV. These will be nice gift toppers, or maybe I'll do more and make a wreath. Materials: Sheet of crepe paper Small piece of cardstock Scissors Glue (I used Aleene's Tacky Glue) Toothpick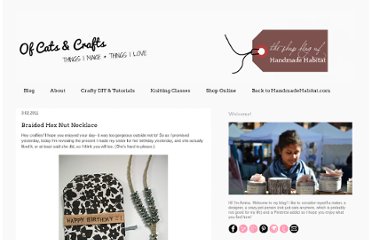 Hey crafties! I hope you enjoyed your day- it was too gorgeous outside not to! So as I promised yesterday, today I'm revealing the present I made my sister for her birthday yesterday, and she actually liked it, or at least said she did, so I think you will too. (She's hard to please.)
We're nuts for nuts. Is there a more versatile and inexpensive DIY component than a hex nut from the hardware store? You can imagine our excitement when we first discovered Philip Crangi's Giles & Brother Hex Collection . Honestly, nuts braided into jewelry is WTF genius!