Homemade
Posted on December 01, 2011 in Fashion & Accessories by Caroline Via: mycakies.blogspot.com Start saving your old jam jars! From cakes to herb gardens, pies to photo frames, and even entire meals … here are 20 fantastic things you never knew you could make with a jar. (Above: red velvet cupcakes in a jar.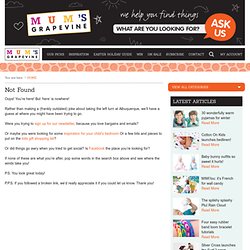 Learn to Do Finger Knit Video
Save and learning how to finger knit, First thing you do is take yarn and put it over the back of your hand that has a tip. Turn your hand over, still holding the yarn under your thumb.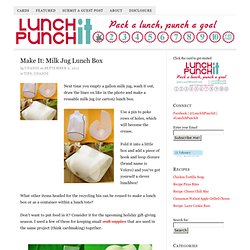 Home » Tips , udandi » Make It: Milk Jug Lunch Box Next time you empty a gallon milk jug, wash it out, draw the lines on like in the photo. Use a pin to poke rows of holes, which will become the crease.