Desserts
Chocolate-Cheesecake Squares
Save to your Collections Sorry for the inconvenience! Saving is temporarily unavailable as we work through a few kinks in our new recipe design (we hope you like it!).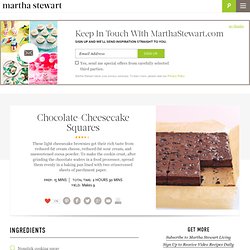 Frozen Hot Chocolate
How-to: Whipped Coconut Cream from Coconut Milk
Things have been oh-so-creamy around my blog the past few weeks. Cream pies everywhere. And much chatter of coconut milk and all its glorious attributes and uses.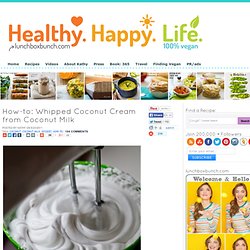 How to Make a Choco Taco
Vanilla Bean Marshmallows [Week 5 of 12 Weeks of Christmas]
I have no clue where I originally saw this idea years ago–but in today's blogging world, apple nachos have become just about as ubiquitous as raw ballz… But, there may still be a few folks remaining who aren't tuned into all the apple nacho hoopla. If you've never tried them, give 'em a whirl! They are ridiculously easy and taste much more awesome than they sound. Plus, my kids LOVE them as a midday snack. And did I mention how silly easy these are to toss together?
Apple Nachos!