Crazy World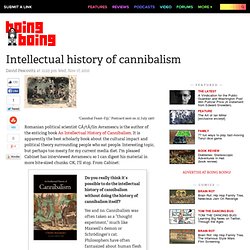 Intellectual history of cannibalism
"Cannibal Feast–Fiji."
As I've written on BB before, Brion Gysin is one of my favorite artists, and his thinking and interests influenced me in myriad ways.
History of the Dream Machine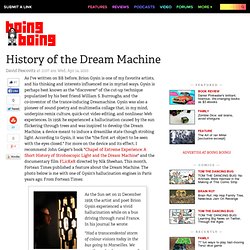 Ancient temples designed for tripping
Acoustic archaeologists are exploring how the Chavin culture in Peru may have designed underground temples to blow worshippers' minds using low-tech sound and light shows.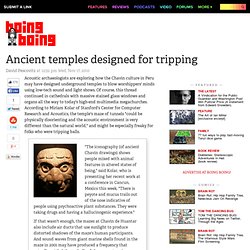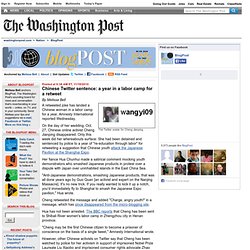 The Twitter avatar for Cheng Jianping.
BlogPost - Chinese Twitter sentence: a year in a labor camp for a retweet
HOWTO investigate a Satanic ritual killing