Stuffed
There were some more boys in the family having birthdays and they happen to all be Star Wars fans!
Little Yoda Crochet Tutorial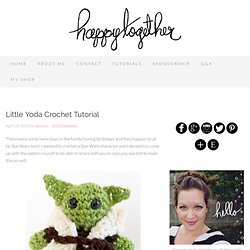 Kirby Amigurumi Pattern My Kirby pattern has been a long time coming, mainly because I got too ambitious with Super Smash Brothers versions to finish and post it.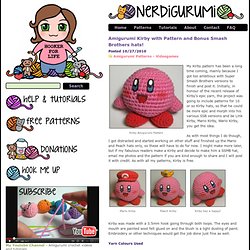 Cuddly Bantha Craft
<img src="http://makezineblog.files.wordpress.com/2009/12/banner_craft_podcast.gif?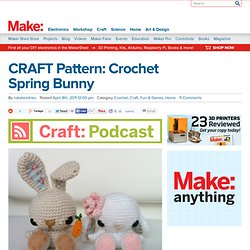 CRAFT Pattern: Crochet Spring Bunny
Plush Cube Monster
to keep this simple for those who have less experience sewing - i am going to stick to making a perfectly cubicle plush monster. therefore, the pictures are guidelines to how i created the yeti plush cube monster, but the directions will be more simplistic. first - cut out 6, five inch by five inch cloth squares.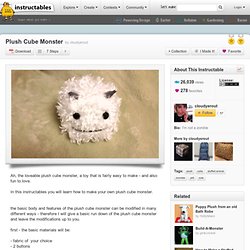 Now, I machine embroidered the tummy of my bunny. This step is optional and, obviously, only if you have an embroidery machine.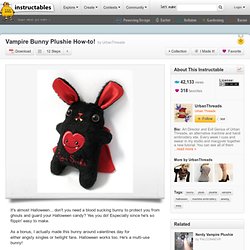 Vampire Bunny Plushie How-to!
Daniella Dahlia Flower Pillow and BONUS Envelope by SewYouCanToo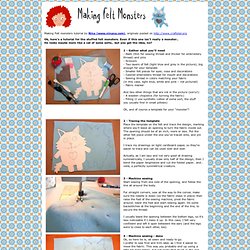 3 - Machine sewing Start sewing from one side of the opening, and follow the line all around the body.
I was inspired by this picture ( Etsy ), that I saw in a magazine, and I thought that I probably needed to make something like that.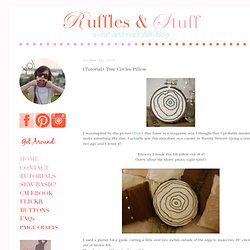 (Tutorial) Tree Circles Pillow
Little Lamb Pillows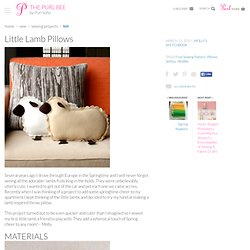 Several years ago I drove through Europe in the Springtime and I will never forget seeing all the adorable lambs frolicking in the fields.