Humor
Epic Rain Delay Theatre‬‏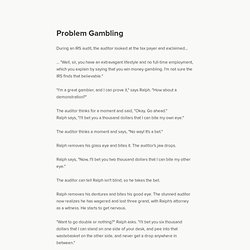 During an IRS audit, the auditor looked at the tax payer and exclaimed... ... "Well, sir, you have an extravagant lifestyle and no full-time employment, which you explain by saying that you win money gambling. I'm not sure the IRS finds that believable."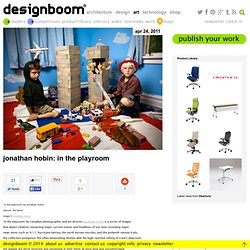 'in the playroom' by jonathan hobin (above) 'the twins' image © jonathan hobin 'in the playroom' by canadian photographer and art director jonathan hobin is a series of images that depict children reenacting major current events and headlines of our time. including major news items such as 9/11, hurricane katrina, the north korean missiles, and the jonbenét ramsey trials, the collection juxtaposes the often devastating themes with the high-spirited setting of a kid's playroom. utilizing relevant props - dolls, plastic toys, stuffed animals - with bright and playful backdrops, the images are eerily innocent and unsettling in their motif. at once bold and uncomfortable, the series delineates the question of how far our current cultural climate alters and infiltrates our society.
Ben Folds Chat Roulette 2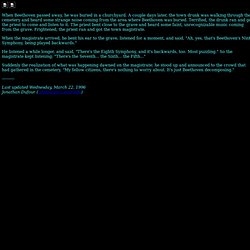 When Beethoven passed away, he was buried in a churchyard. A couple days later, the town drunk was walking through the cemetery and heard some strange noise coming from the area where Beethoven was buried. Terrified, the drunk ran and got the priest to come and listen to it. The priest bent close to the grave and heard some faint, unrecognizable music coming from the grave. Frightened, the priest ran and got the town magistrate.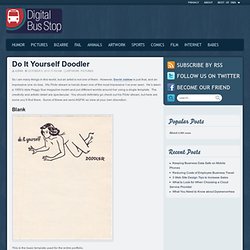 So I am many things in this world, but an artist is not one of them. However, David Jablow is just that, and an impressive one no less. His Flickr stream is hands down one of the most impressive I've ever seen. He's taken a 1950′s style Peggy Sue magazine model and put different worlds around her using a single template. The creativity and artistic detail are spectacular. You should definitely go check out his Flickr stream, but here are some you'll find there.
header