Flowers
The summer bug that struck me down on Sunday, is still alive and well here at radmegan HQ. In between doses of Tylenol Cold, old movies, and fits of nose-blowing I managed to make another orchid out of felt. I did most of the sewing in a fully reclined position, so it's a bit like the first one (full of potential, but still a little rough around the edges).
Felt Orchids in Baby Food Jar Terrariums (part 2)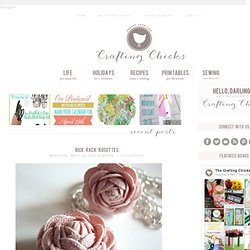 A friend gave me this flower ring and necklace, when she handed them to me I thought they were porcelain–there's a very vintage feel to them. From a distance you really can't tell that they're made out of rick rack! Yes, rick rack! She shared how to make them with me, and now I'm sharing with all of you readers!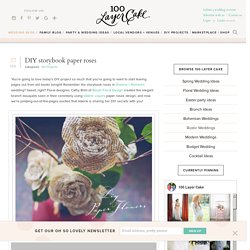 You're going to love today's DIY project so much that you're going to want to start tearing pages out from old books tonight! Remember the storybook roses in Shanna + Richard's wedding? Sweet, right? Floral designer, Cathy Brim of Bloom Floral Design created the elegant branch bouquets seen in their ceremony using Valerie Lloyd's paper roses design, and now we're jumping-out-of-the-pages excited that Valerie is sharing her DIY secrets with you! Craft Supplies:Paper Grosgrain Ribbon, ½ Width cut to 4 inch lengths 16 Gauge Wire cut to 15 inch lengths Glue Gun Glue Sticks (low temp) Scissors Wire Cutters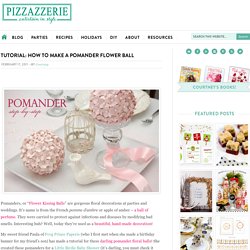 Pomanders, or "Flower Kissing Balls" are gorgeous floral decorations at parties and weddings. It's name is from the French pomme d'ambre or apple of amber – a ball of perfume. They were carried to protect against infections and diseases by modifying bad smells.
Here's a new one! When is a rose not a rose? When it is picnic spoons. Really! These are fun and amazing.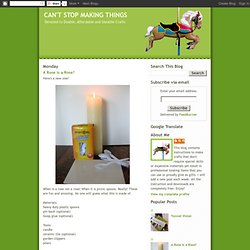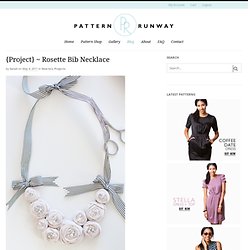 This post is in no way original! Fabric rosettes and necklaces have been doing the rounds in blogging sphere in a big way. You only have to google "Bib necklace" to find an array of D.I.Y tutorials and blog posts devoted to this project. Its a little bit crafty and a little bit shabby chic, but… its popularity in no way diminishes the desirability of this delightfully sweet, simple and fashionable adornment. ~ How to create a Fabric Rosette: Cut a strip of fabric about 1.5″/ 3cm wide and about 50cm /20″ long.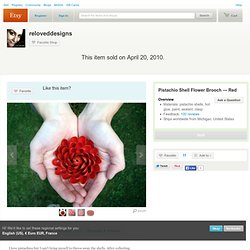 I love pistachios but I can't bring myself to throw away the shells. After collecting far too many I began to find ways to create useful and beautiful things from my trash. Ta Da! The Pistachio Flower Pins!Hand Painted Red and Gold and sealed with Polycrylic.These brooches are 3 1/2" and less than 1" tall.
Pistachio Shell Flower Brooch Red by reloveddesigns
If you're the type that loves to make gifts for others, then say goodbye to cookies in a jar (or not, but you could give these as well!). This is a super easy, cheap and fun craft that will make a good gift to yourself or someone else! Glue the wooden button to the pencil using wood glue or a multi-purpose glue. Once you've glued them, allow the glue to set. In the picture below I placed them into a jar of matches, but something like a jar of rice will work even better.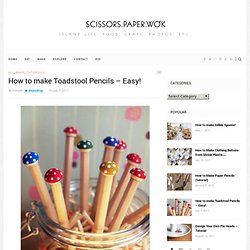 How to make Toadstool Pencils – Easy!